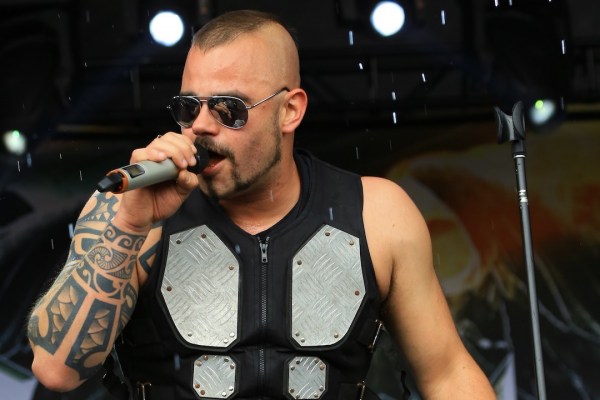 SABATON frontman Joakim  Brodén, whose mother is from Czech Republic, was withdrawn 'Český slavík', which is similar  to the American Grammy Award, without informing the musician releasing any kind of statement whatsoever.
Then MastersOfRock.cz got the answer from the organizators that the rules have changed and "it is no longer enough for the artist to be a Czech citizen they also have to perform on the Czech scene as their primary scene. Joakim's name remained in the polls by accident. "
You can also watch Spark TV's interview with Joakim regarding the matter below.
Český slavík (English: Czech Nightingale) is a Czech award, similar in nature to the American Grammy Award, to recognize outstanding achievement and annual popularity in the Czech music industry. It was established in 1996 as the successor of Zlatý slavíkawards, which was established in 1962 in Czechoslovakia by magazine Mladý svět and Smena na nedeľu, which continued until 1991. "The 16th Cesky Slavik" was held on November 25, 2011 at the State Opera, in the Czech Republic, Prague.