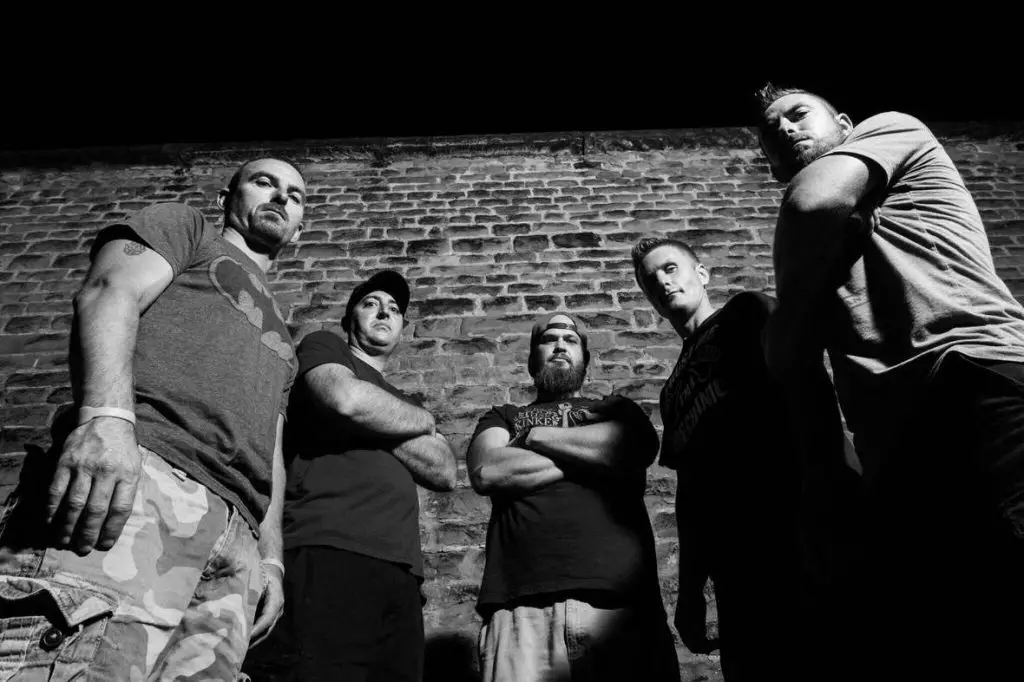 Laingsburg, MI – Michigan Metal band STATE OF MINE have given Katy Perry's "Rise" a massive injection of brutal metal in their Police Tribute Cover of the Pop Hit, the first single off thier highly anticipated sophomore EP, "Devil In Disguise". You can watch "Rise (Police Tribute Cover)" below. The EP was produced by BJ Perry at Wall of Sound Studio and the video by Kyle Hopkins. "Devil In Disguise" drops September 15 but is available August 15 for pre-order. Album artwork of the EP can be seen here.
"To us the song is about the struggles of life and overcoming those struggles and obstacles and rising to whatever challenge you face. When life is at its toughest that's when you truly shine." – Steve (Singer)
TrackList:
1. Curtain Call
2. Rise
3. Waste My Time
4. Stones
5. Killing Me
6. Undertow
7. Broke By Monday
About STATE OF MINE:
Hailing from Laingsburg, Michigan, STATE OF MINE is a metal band consisting of Vocalist Steven Jodway, Bassist Corey Smith, Drummer Mike Martin, Rhythm Guitarist Matt Martin, and Lead Guitarist Shawn Willett. Organized in 2010, the band hit the local music scene running, playing as support for multiple national acts such as: Black Label Society, Adelitas Way, Saliva, Powerman 5000, Flaw, Otherwise, Soil, 3 Years Hollow, just to name a few.
In 2014 they released their debut, self-titled EP recorded and produced by BJ Perry at Wall of Sound Studio (I Prevail, UFC, INK MASTER, NFL, NCAA), in Memphis, Michigan. After performing for a year, the band decided to go back in studio with a new sound and direction, specifically targeting radio listeners. The new EP, produced by BJ Perry again, went above and beyond expectations, and will guarantee to keep the listener hooked, with huge vocal harmonies, crunchy guitars, powerful bass, and pounding drums. They look to continue on their path toward touring and performing for a national audience.