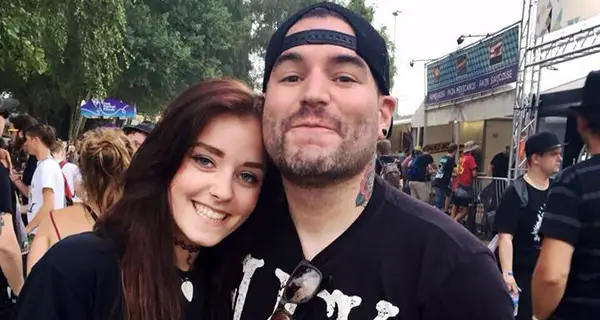 Belgian woman Verena Celis accused SUICIDE SILENCE frontman Eddie Hermida of sexual misconduct. She posted a lengthy account on Twitter of her interactions with him, including the 2015 and 2016 exchange of nude photos when she was 17 and he 32. Celis also claims to have subsequently made contact with other girls who've had similar experiences with Hermida.
Hermida has released a full statement on the matter, apologizing to the woman. You can read the full statement below:
"I apologize, first and foremost, to Verena, that she feels hurt, manipulated, and otherwise distressed by any of our past communication. I want to apologize to the people who support my work as a musician (both the fans and behind the scenes) for the discomfort, distrust, and damage these allegations have caused.
"Most importantly, I would ask the music community to abstain from ridiculing, ostracizing, or otherwise harassing this young woman. It's difficult enough for women to come forward with allegations about the behavior of men under any circumstances.
"When Verena told me she'd turned 18, I believed her. I made it clear that our conversations should not be of a sexual nature until that time. However I have learned the lesson, the hard way, that it was wrong to engage in any kind of intimate conversations with someone so much younger than me.
"I was raised by a single mom who taught me to be respectful to all women. I am ashamed that I have failed. I hope to earn the respect and approval of our fans and to prove that I am not the person this would seem to suggest.
"Now more than ever, the responsibility falls on men to be mindful of our words and actions with people, and to listen to the voices of those who come forward, with respect and dignity.
"I am here and I am listening.
"– Eddie Hermida"