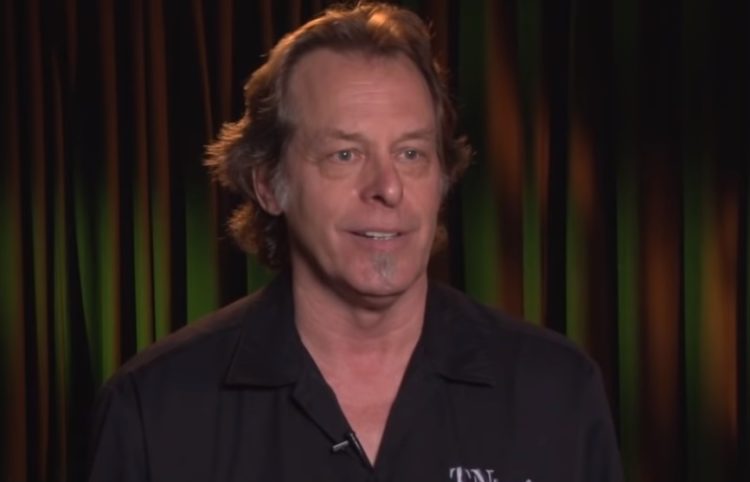 In a new interview with "The Jeremy White Show," Ted Nugent spoke about how he still makes fresh music.
 "I am consumed with the creative process, but with me, it's really not a process," he responded.
"People always ask me, 'So, how do you go about writing a song?' And let me clarify: I've never 'written' a song; I've never sat down with pen and paper. I always have a guitar handy. I play my guitar every day. And I don't write songs, I don't compose songs — I ej*culate them. I play my guitar and my hands find their home on the guitar… I'm a musical monster. I grab the guitar and sh*t explodes, flames come out of my as—s because I am so pure. I have no baggage. I have no inhibitions.
"The best sh*t in life happens spontaneously when your instincts cause an occurrence," he added. "That's the best way to describe my songs. And I know some of my songs — 'Wango Tango' and some of the songs — are fun and cute and silly and crazy, but they're performed as if it's the lifeblood soundtrack."
Nugent's recently completed new studio album called Detroit Muscle will be released on April 29, 2022 via Pavement Music.
The follow-up to 2018's The Music Made Me Do It was produced by Michael Lutz and Nugent and was recorded with Ted's current band, which includes bassist Greg Smith and drummer Jason Hartless.