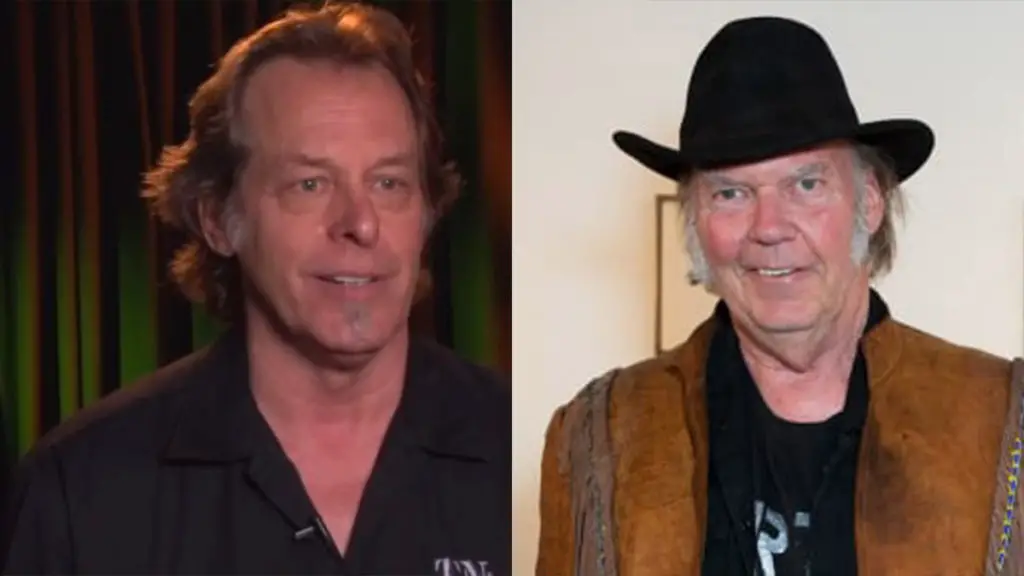 Ted Nugent has slammed Neil Young after legendary singer had asked his management and record label to remove his music from Spotify in protest of the streaming service's decision to host Joe Rogan's podcast. Rogan, whose podcast is distributed exclusively through Spotify, has been criticized by doctors and scientists for spreading misinformation regarding the coronavirus and vaccines.
In a new interview with Kristi Leigh, a former reporter for the Sinclair Broadcast Group-owned KMPH-TV, Nugent was asked to weigh in on Young's position.
Nugent said: "Number one, he's a Canadian so he started at the back of the sh*tkicker line. And I love my Canadian friends. Look what they're doing right now, the truckers in Canada," he added, referencing what started as a truckers' protest against COVID-19 mandates but has since snowballed into a blockade in the Canadian capital and gridlock at a U.S.-Canada border crossing. "That's the human instinct. That's the defiant middle-finger celebration of autonomy and good over evil. So Canadians are great people. But some of them, like Americans and everybody else in the world got so stoned that their brains got burnt.
"Have Ozzy [Osbourne] form a sentence for ya. And I love the man. But comfortably numb is uncomfortably dumb. And Neil Young is the poster child for that. I mean, [he sings] 'Rockin' In The Free World' but he wants to censor people? Hey, Neil, choose one. You can't do both, you dirtbag. He's just a sad… And I hope he's healthy and happy, but I think his brain is so burnt, he doesn't know what happy is anymore. If he is 'rockin' in the free world,' then he wants to censor somebody who's bringing information from world-renowned virologists and epidemiologists and calling that misinformation, but he's gonna quote Joe Biden as the decree of… Are you kidding me?
"When you do that much mind-destroying chemicals upon yourself, your brain is burnt and you struggle to find logic, truth and common sense. "Neil Young has no common sense. He's out of his mind. And all you can do is pray for him and ignore his stupidity. That's what I do."