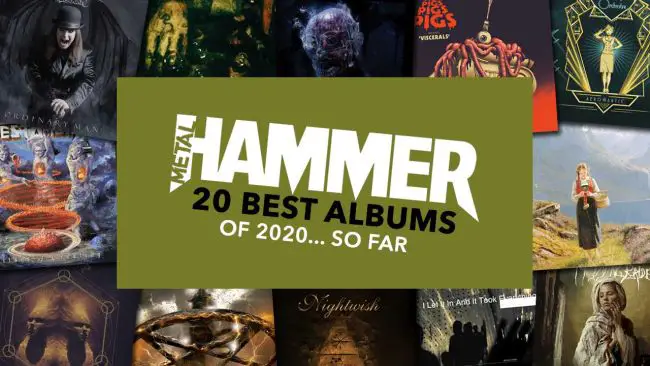 Folks over at Metal Hammer have compiled a list of 20 best metal albums of 2020 so far.
Source noted: "Things might have taken an epic turn for the WTF? in the first few months of 2020, but some things haven't changed. A host of metal's biggest bands and most exciting new acts have released a stream of blockbusting albums which provide a welcome distraction for what's going on outside the window."
List can be seen below and for full commentary on each album, visit original source.
List is as follows:
Burning Witches – Dance With The Devil
Code Orange – Underneath
Demons & Wizards – III
Five Finger Death Punch – F8
Jonathan Hultén – Chants From Another Place
Igorrr – Spirituality And Distortion
Ihsahn – Telemark
In This Moment – Mother
Kvelertak – Splid
Loathe – I Let It In And It Took Everything
Lovebites – Electric Pentagram
My Dying Bride – The Ghost Of Orion
Myrkur – Folkesange
The Night Flight Orchestra – Aeromantic
Nightwish – Human. :II: Nature.
Oranssi Pazuzu – Mestarin Kynsi
Ozzy Osbourne – Ordinary Man
Pigs Pigs Pigs Pigs Pigs Pigs Pigs – Viscerals
Sylosis – Cycle Of Suffering
Testament – Titans Of Creation