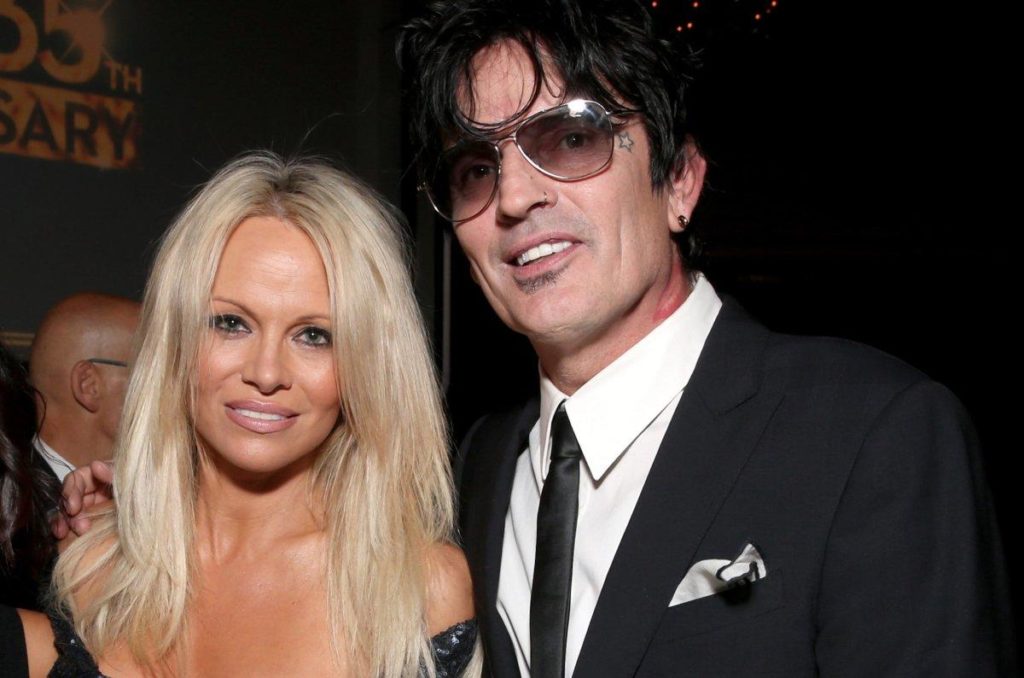 A limited series about the infamous leaked sex tape from MÖTLEY CRÜE 's Tommy Lee and Baywatch star Pamela Anderson is currently in the works for Hulu.
Lily James will play Anderson, while Sebastian Stan will take on the role of Lee. Seth Rogen will also appear in the series, which has the working title "Pam & Tommy", as the man who stole the tape, according to Deadline, and will produce with his partner Evan Goldberg.
The series will focus on series the duo's salacious relationship in the 1990s, including the leak of the private honeymoon video and the legal battle that ensued.
The eight episodes will begin shooting in the spring of 2021.
Lee and Anderson had videotaped their sexual activities while on vacation. The video was stolen in 1995, released on the Internet, and became a prime example of viral p*rnography. According to The Dirt, Lee claims that he was having work done at his house, and a person working at the house found the tape and sold it.
Anderson sued the video distribution company, Internet Entertainment Group. Ultimately, the couple entered into a confidential settlement agreement with IEG. Thereafter, the company began making the tape available to subscribers to its websites again, resulting in triple the normal traffic on the site.