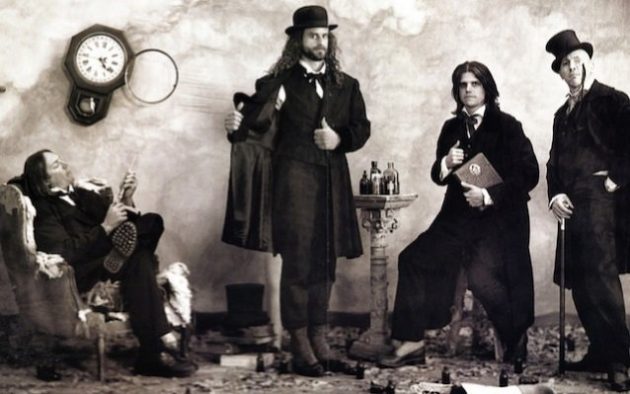 TOOL performed two new songs, "Descending" and "Invincible", as part of its headlining set last night (May 5) at the Welcome To Rockville festival in Jacksonville, Florida.
Even though TOOL previously played an instrumental version of "Descending", last night's concert marked the first performance of the completed song with lyrics and vocals sung by frontman Maynard James Keenan.
"Descending" and "Invincible" are both expected to appear on TOOL's long-awaited follow-up to 2006's 10,000 Days album, which will arrive
"somewhere between mid-May and mid-July," according to Keenan.
On March 7th, the group shared a photo of guitarist Adam Jones, bassist Justin Chancellor and drummer Danny Carey alongside the new TOOL album's producer, Joe Barresi, and mastering engineer Bob Ludwig, who previously mastered 10,000 Days.