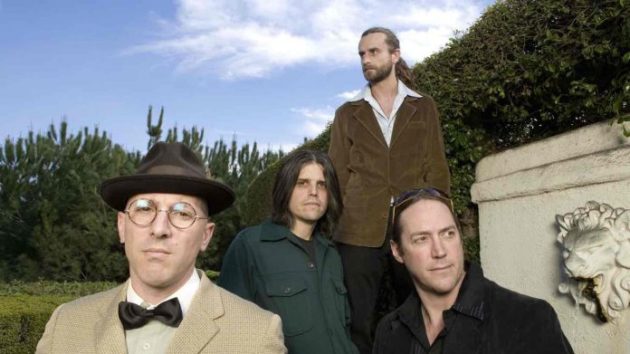 TOOL has announced that "some long-awaited announcements" will be made tomorrow (July 29).
As part of the announcement of singer Maynard James Keenan's upcoming appearance on the Joe Rogan Podcast, the band posted on Twitter: "This Monday, Maynard James Keenan will be on Joe Rogan to discuss how Eddie Bravo has been the subject of the Elon Musk brain chip research this whole time. Also making some long awaited announcements. You should look into it."
As speculated before, TOOL music has started appearing on streaming services for the first time ever.
TOOL's new album was reportedly produced by Joe Barresi, and mastered by Bob Ludwig, who previously worked on 10,000 Days. Recording commenced in March 2018, with drummer Danny Carey laying down his tracks first and bassist Justin Chancellor recording his parts next.
Although that only band's first demo EP "72826," is now available, it is believed that the rest of the material will appear around the release of TOOL's new album.
During their concert in Birmingham, Alabama on May 7th, TOOL has revealed that their long-awaited follow-up to 2006's 10,000 Days will be released on August 30.
According to fans who attended the show, a video screen flashed the date "August 30th" during the set's intermission. Frontman Maynard James Keenan then encouraged fans to share the news via social media.
10,000 Days was released in 2006,entered the U.S. Billboard 200 chart at number 1, selling 564,000 copies in its first week. It was Tool's second album to top the Billboard 200 chart upon release. In Australia, 10,000 Days debuted at number 1, selling 39,278 in its first week.