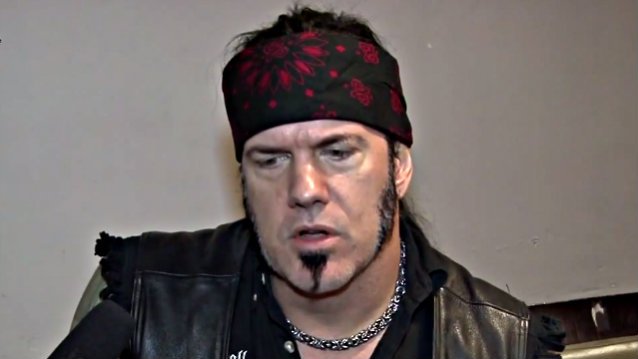 Janell Emmanuel , the mother of MORBID ANGEL guitarist Trey Azagthoth has blasted band's former frontman David Vincent for joining forces with ex-MORBID ANGEL drummer Tim Yeung to perform band classics  under the I AM MORBID banner.
In a post on Facebook event page for the São Paulo concert, where I AM MORBID is supposed to play on March 25, Janell Emmanuel wrote: "David, What in the world are you doing? I see your still riding on Trey' coat tail..Good luck thinking you will succeed by using not only Morbid Angel's music (careful nothing you do totally belongs to Trey..if so you need to pay for each song used.) And as far as using the Logo (which Trey owns) and a new logo that is just the same that has been used before….all you did was change the color. Get you own band together and leave Morbid Angel out of it…..Is that just too much to ask?….PS: Why nothing in English…..not everyone knows Spanish"
I AM MORBID will play material from MORBID ANGEL's "Altars Of Madness" (1989), "Blessed Are The Sick" (1991), "Covenant" (1993) and "Domination" (1995) albums. The band has scheduled two shows in Brazil next spring: March 24 in Belo Horizonte and March 25 in São Paulo. Additional dates will be announced soon.