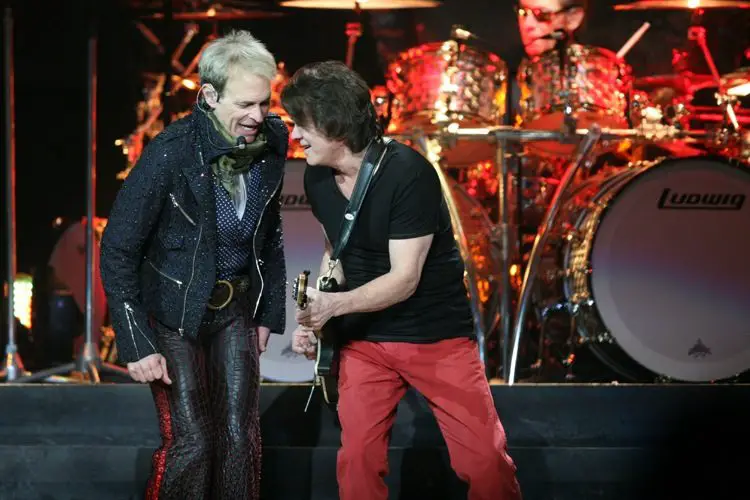 As previously reported, in a recent interview with The New York Times, David Lee Roth said that Eddie Van Halen won't probably tour again.
"I don't know that Eddie is ever really going to rally for the rigors of the road again," Roth said. "I don't even want to say I've waited — I've supported for five years. Because what I do is physical as well as musical and spiritual — you can't take five years off from the ring. But I did. And I do not regret a second of it.
"He's a band mate. We had a colleague down. And he's down now for enough time that I don't know that he's going to be coming back out on the road. You want to hear the classics? You're talking to him."
After Loudwire share a story on Instagram, Eddie Van Halen's son and VAN HALEN bassist, Wolfgang, wrote in a comment section on post: "Yeah I don't really think that's up for him to decide."
He then took to his Instagram to clarify his comments, writing: "Yeah, I don't really think that's up for him to decide."
"Everyone arguing semantics on what I said in that article… It was a response to the headline of 'DLR Doubts EVH Will Ever Tour Again,' which is dumb. He has no say in whether my dad tours or not.
"Everyone focused on the semantics of 'he's not deciding anything for him, kid' already hate me, and just feel slinging some extra sh*t my way."
And now, VAN HALEN fans express their disappointment with Wolfgang's statement.
One fan wrote: "Dave didn't say it was his decision to make."
While other posted: "Dave is 50% of the reason you were born rich."
Wolfgang then added: "Imagine commenting on a six days old post to say this. This dude's main problem with me is that I exist lol. Sorry for being alive, friend! I'll try to do better next time."