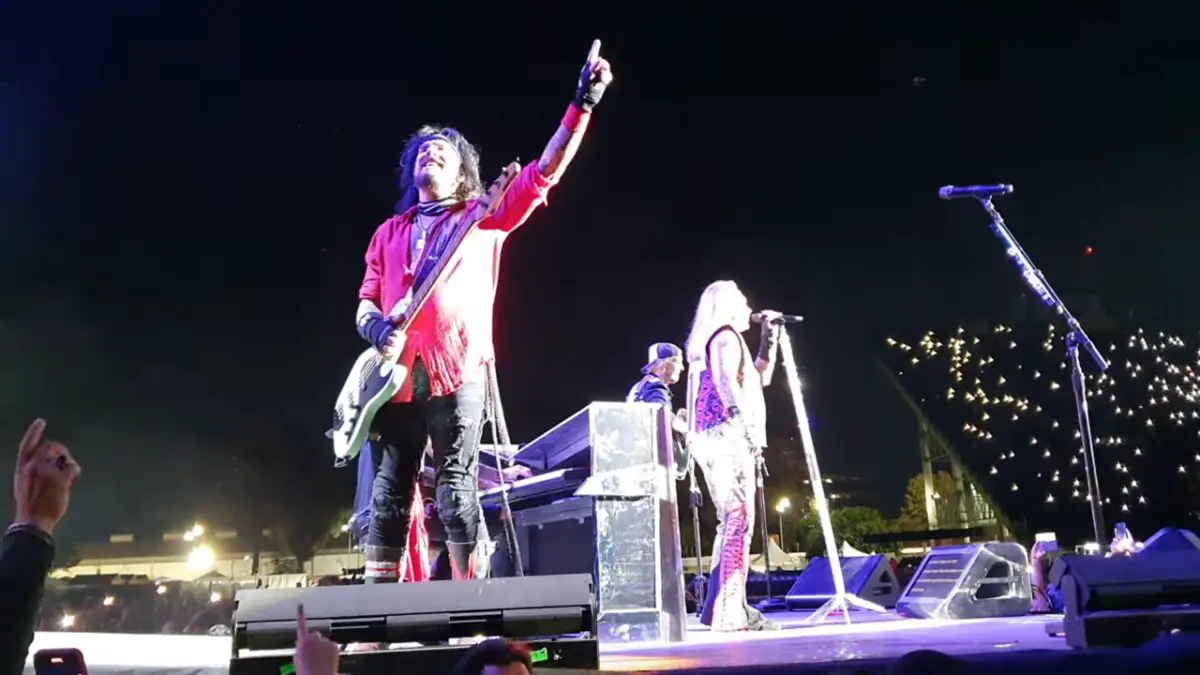 A video has surfaced recently, revealing what may be the last time MÖTLEY CRÜE bassist Nikki Sixx, genuinely played bass live without the support of any backing tracks.
This instance has gained significant attention amidst the ongoing controversy surrounding the band's use of pre-recorded tracks during their live shows.
On Reddit, where fans discussed whether Nikki actually played bass live on CRÜE's recent tour, one user commented: "There was a clip on YouTube of Nikki's actual live bass and it sounded like a f**king train wreck. Seriously some of the worst bass playing you will ever hear.
"Since then, the video has been taken off of YouTube, but I wonder if anyone else saw it and saved it. It was truly damning video evidence. It was footage from a tour in the mid 2000s and holy s**t, Nikki sounds bad. Clearly the backing track failed and when Nikki's live bass is heard it through the main speakers, it was down right shocking.
"Like other have said, the material is easy as s**t to play and if he actually put in like 1 single week of practice, he probably could play the material, however he is far to lazy to do that. So he mimes his playing to the track because the sounds actually coming out of his bass are f**king terrible. Mick's claim that Nikki hasn't played a single note live on this recent tour is totally accurate. Just watching Nikki's hands for 3 seconds gives it away. You don't have to be a musician to see that Nikki isn't even trying to mime it properly."
The video in question can be viewed below.
As previously reported, Mick Mars is currently suing CRÜE alleging that the band reduced his share of earnings from 25 percent to a mere 5 percent after revealing his decision to withdraw from touring. Additionally, he states that the group's attorneys made him feel as if he should appreciate this minimal portion, as they believed they had no obligation to provide him with anything. Mick also asserts that a complete band gathering took place where they chose to "unilaterally" exclude him from MÖTLEY CRÜE.
Mick consistently alleged that bassist Nikki Sixx was "gaslighting" him by suggesting his guitar abilities were declining, even though Sixx didn't "play a single note on bass" throughout a recent tour, as stated by the guitarist. Mick asserts that all of Nikki's segments were pre-recorded.