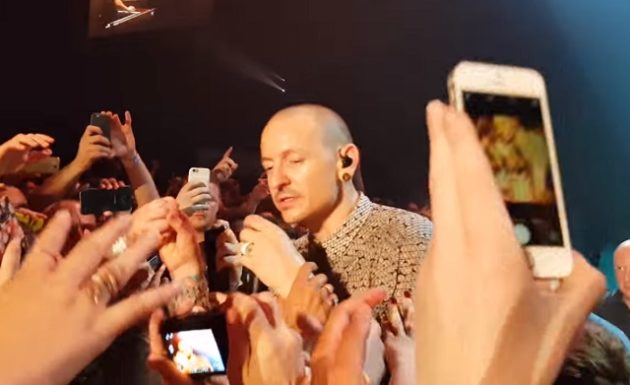 LINKIN PARK's final show with Chester Bennington took place at the Barclaycard Arena in Birmingham, UK on July 6. Video footage of the performance can be seen below.
Singer died by hanging himself at a private residence in Palos Verdes Estates in Los Angeles county. His body was discovered Thursday just before 9 a.m.
After Chris Cornell died in May, Bennington wrote a heartfelt message paying tribute to the SOUNDGARDEN frontman. In the message, Bennington wrote he couldn't imagine the world without his late friend in it.
https://youtu.be/4QF6Rxj8jtA