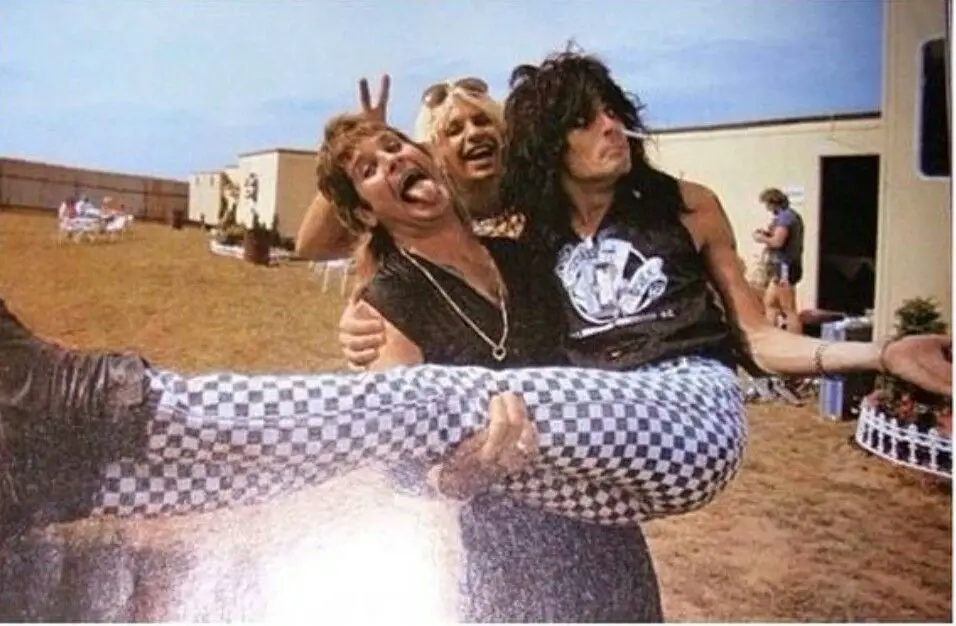 A scene from MÖTLEY CRÜE movie "The Dirt" involving legendary BLACK SABBATH singer Ozzy Osbourne can be seen below.
The MÖTLEY CRÜE biopic "The Dirt" was released on Netflix on March 22, and to the delight of all metal fans it included the recreation of this particular event. Ozzy was played by American actor Tony Cavalero.
In a recent interview with Metal Hammer, Ozzy Osbourne says that he's alive thanks to pure luck.
The BLACK SABBATH singer has battled pneumonia and an upper respiratory infection recently, forcing him to cancel tours and spend weeks in the hospital.
Ozzy said: "If you'd said to me years ago, 'How long do you think you'll last?' I would've said, 'I'll be dead by 40!' Luck has shadowed me all the way. If you'd read a news story that said, 'Ozzy Osbourne has been found dead in his hotel room!', you wouldn't go, 'Oh, really?' would you? You'd say, 'Well, obviously!'"