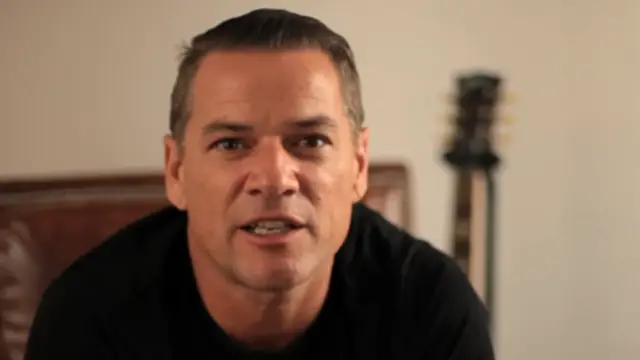 UGLY KID JOE frontman Whitfield Crane says that he was once asked to join British heavy metal legends JUDAS PRIEST.
When asked in an interview with Metal Rules if he has ever been approached by any "really big bands" about joining them, he responded:  "JUDAS PRIEST. It was when [PRIEST guitarist] Glenn Tipton was doing his 'Baptizm Of Fire' [Tipton's 1997 solo] record, and I got Shannon Larkin, [UGLY KID JOE's] then-drummer, to play on it.
"He played two songs and replaced some badass drummers on that because it was click-tracked. And Glenn pulled Shannon and me aside and said, 'You boys can have the PRIEST gig if you want it.'
"And Shannon and I were pretty much into PRIEST. I mean, we loved PRIEST. And we went, 'Ah!' And all I said was this, 'Say it again.' And Glenn's a pretty f*cking brilliant — I mean, he goes, 'What do you f*cking mean, 'Say it again'?' And I'm all, 'Just say it one time?' And he's, like, 'You can have the f*cking PRIEST gig, mate.' And, well, I was thinking, we can't do it, because you can't be Rob Halford.
"You can't be David Lee Roth. It'd be cool, and considering my love for PRIEST, which is immense, that would have been cool to do it, but not really. It's not a good move. But to jam with Tipton and to know those guys — I mean, those are my f*cking heroes. JUDAS PRIEST, I mean, f*ck. But man, old-school PRIEST, Jesus, God. So, yeah, I got offered PRIEST, back in the day. I never said that to anyone."
PRIEST will perform at next year's edition of the Wacken Open Air festival, set to take place July 30, 2020 – August 1, 2020 in Wacken, Germany.
The show will be part of their 50th-anniversary tour, which is expected to launch next spring/summer.
PRIEST bassist Ian Hill has confirmed that the band is planning to mark the band's 50th anniversary in 2020 with a special tour.
Ian said: "Technically, the 50th anniversary is this year, but we weren't called JUDAS PRIEST until 1970, so we thought we'd leave it till next year. There's a few ideas in the pipeline, but nothing solid yet, apart from the fact that we will tour.
"We've got some work to do with Ozzy [Osbourne] at the beginning of next year, January-February, which is the canceled shows from this year. Ozzy got sick and wasn't able to do those shows. After that, we'll start with the 50-year celebrations and we'll be around again playing… Well, we're not sure what we'll be playing, but it'll be cool."
JUDAS PRIEST's latest album Firepower is the first studio album since 1988's Ram It Down to be produced by Tom Allom, and the first one with Andy Sneap as co-producer. The album sold around 49,000 copies in the United States within its first week of release, debuting at No. 5 on the Billboard 200 chart, making it the band's highest-charting album in the US. Music videos were made for "Lightning Strike", "Spectre" and "No Surrender".