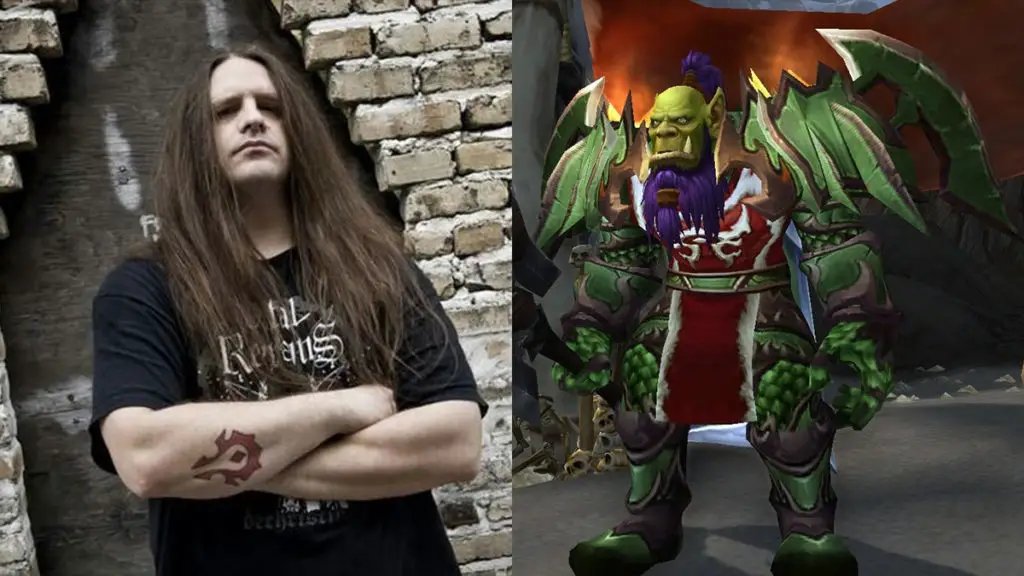 CANNIBAL CORPSE frontman George "Corpsegrinder" Fisher is also a big World of Warcraft fan. Game's developer, Blizzard Entertainment, even named one of the character "Gorge The Corpsegrinder."
But now, some fans of the game have called for the character to be removed, citing comments made by Fisher's famous interview in 2007, which have been accused of homophobia.
In an interview, Fisher frequently used offensive terms against homosexuals in relation to some of the game's characters.
"So when is Blizzard going to remove Gorge the Corpsegrinder, character named after prominent Horde player who threw homophobic ableist slurs and death threats to Alliance/Night Elf players on the BlizzCon stage?", one user writes in Twitter.
CANNIBAL CORPSE released their fifteenth studio album, Violence Unimagined, on April 16th via Metal Blade Records.