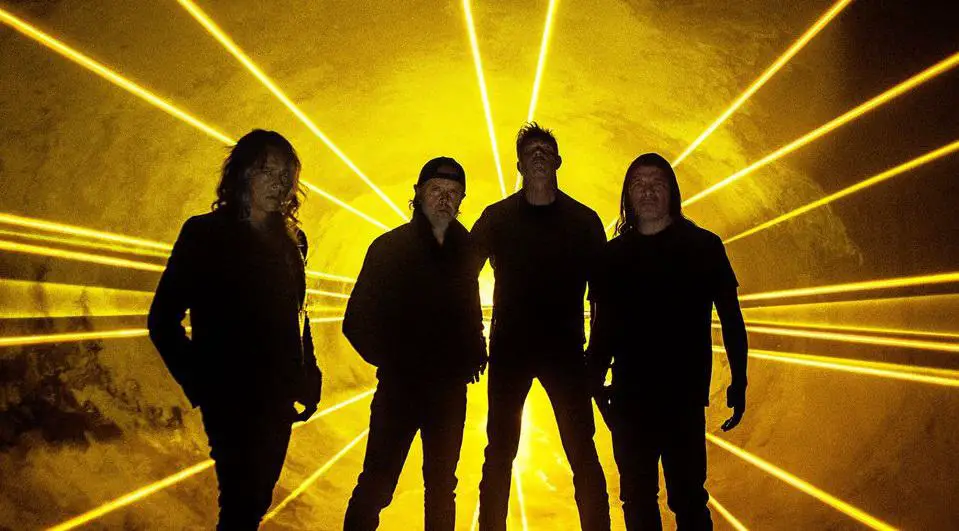 As reported by Billboard, METALLICA's latest album, 72 Seasons, achieved sales of 146,000 equivalent album units in the U.S. during its initial week, securing the No. 2 spot on the Billboard 200 chart.
Although it was the first time since their 1988 album …And Justice For All that the band didn't reach the No. 1 position, 72 Seasons represents METALLICA's 12th album to make it into the Top 10 charts, with eight of them attaining the top two spots.
Of 72 Seasons' 146,000 units earned for the week, album sales comprise 134,000; SEA units comprise 11,500 (equaling 15.91 million on-demand official streams of the set's 12 songs) and TEA units comprise 500.
72 Seasons has also had the biggest week for any rock or hard rock album since TOOL's latest album from 2019 Fear Inoculum with 270,000 equivalent album units.
72 Seasons was released on April 14 via METALLICA's own Blackened Recordings.
During a recent conversation with Richard Wilkins from Australia's "Today" show, METALLICA frontman James Hetfield discussed his experience of returning to the groove with their latest album, 72 Seasons.
When asked what it feels like to be "back in the saddle" with new album and an upcoming world tour, James responded: "Nervous and fun at the same time, as usual. Giving birth to a new baby brings up anxiety, but also brings up lots and lots of excitement."
After Wilkins mentioned that METALLICA's critics and fans always let the band know what they think, Hetfield added: "Yeah. And we do the same with ourselves, even harder. So we're used to it."
"It has been really pretty positive so far, and that matters a little bit to us," he continued. "But internally, we know we've done a fantastic album. We've written music that we like, and we're putting it out there. So whoever else wants to show up, come on in."
Upon hearing Wilkins characterize METALLICA's sound as "so tight," Hetfield responded: "We're pretty tight. We've been playing together. We're getting better, even after 41 years. Yeah, the recording of this record really started back in the [early] COVID [days] when we were all super bored out of our minds and Zooming with each other weekly just to stay sane. And then I pulled out a guitar and kind of said, 'Hey, here's a riff. Let's start going.' Once you open that Pandora's box of riffs though, you know it's on. It's a beautiful process."