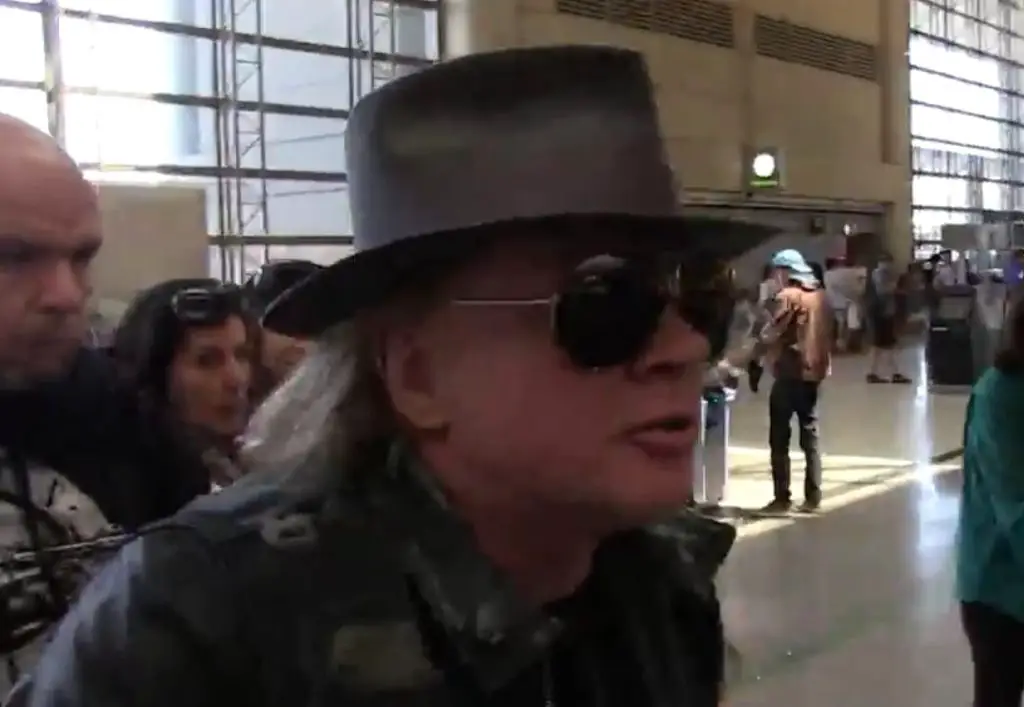 GUNS N' ROSES frontman was filmed by TMZ.com as he arrived at the Los Angeles International Airport yesterday to catch a flight to Europe to resume rehearsals for AC/DC's upcoming European tour.
When asked by TMZ cameraman what is his AC/DC favorite song is, he responded: "Right now, 'Touch Too Much'."
He also talked a bit about Coachella festival and about his leg injury. You can watch entire chat below.