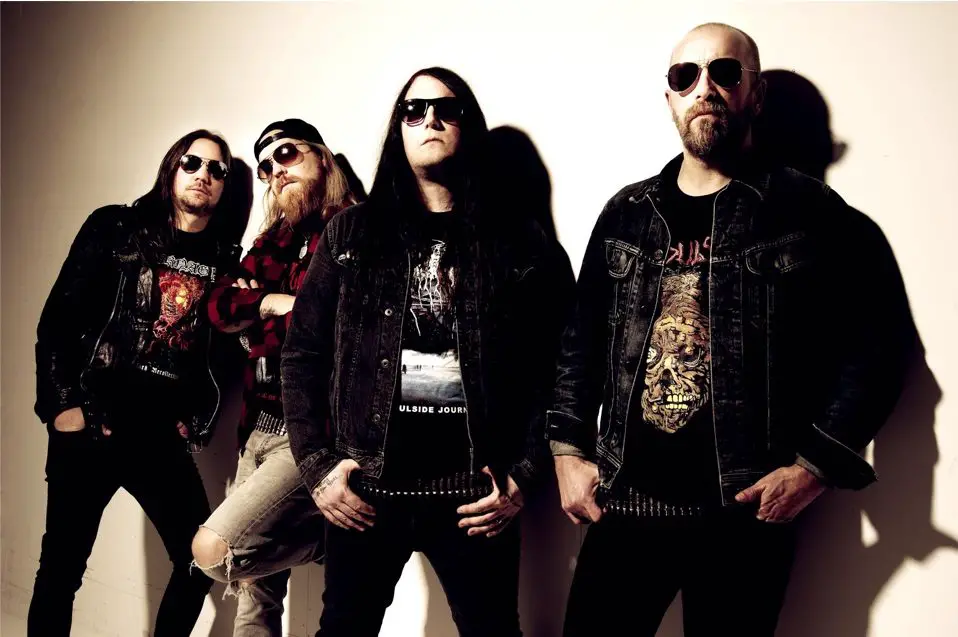 It's time for another deep dive into the horrors of mortality and the foul side of the supernatural — it's time for Survival Of The Sickest! The sixth full-length album from BLOODBATH, Sweden's undisputed masters of old school death metal, will be unleashed on September 9, 2022 via Napalm Records. This is death metal at its ugly best: vicious, unrelenting and irrevocably sworn to the black.
After smashing the thrashing death metal assault and album opener "Zombie Inferno" out to the masses, BLOODBATH have just released another new burner, entitled "Carved," featuring none other than Luc Lemay (GORGUTS). Without any doubt, the relentlessly heavy track will ensnare the minds of new fans and thrill longtime supporters, aiming to turn intestines outwards in preparation for another irrevocable BLOODBATH!
Jonas Renkse comments on "Carved":
"If you're a subject to human experiments performed by the sickest surgeon, you may not have the time to suffer a thousand deaths, but one thing is for certain: YOU'RE CARVED."
The world is in flames, and Survival Of The Sickest, produced by BLOODBATH and co-produced and mixed by Lawrence Mackrory at Rorysound Studios, offers no respite from the horrors of reality. Instead, with the addition of new guitarist Tomas 'Plytet' Åkvik (LIK) onboard, BLOODBATH's latest and greatest album gleefully confronts the slavering ghoul lurking in the shadows, and treats him to ten songs of ripping death metal frenzy. Alongside BLOODBATH's official alumni, "Survival Of The Sickest" boasts a smattering of irresistible cameos from the great, good and ghoulish of the metal underground, including Barney Greenway (NAPALM DEATH), Luc Lemay (GORGUTS) and Marc Grewe (MORGOTH).