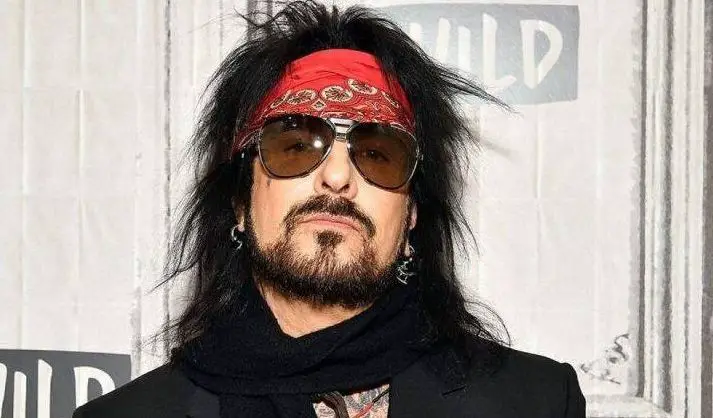 The producer Bob Rock has released a fresh statement in response to his remarks on the "Talk Is Jericho" podcast. During the discussion, he shared an anecdote about working with Nikki Sixx, bassist of MÖTLEY CRÜE, in the early days of the band, where Sixx questioned whether he had played on the band's first four albums. In the new statement, Rock clarifies the context of those comments, attributing them to Sixx's self-deprecating humor.
Rock said: "He goes, 'I don't think I ever played on any of the MÖTLEY CRÜE records. I think somebody came in at night and replaced all my parts.' He says, 'So I don't really know how to play bass.' And I said, 'Too bad. You're playing bass on it.' So I worked with him through Dr. Feelgood, did a lot of edits and made him play every note.
"But when we did The Dirt, I went to see him and we started working on the demos. He picked up the bass and started playing, and I said, 'Woah, woah, woah. What's going on here?' He had been taking bass lessons for five years. All of a sudden he's an amazing bass player. And I think that's so cool, in that point of his career, he wanted to be better. You know what I mean? I admire that."
Now, Rock has issued a statement to clarify his previous remarks, writing: "Yesterday on a podcast with Chris Jericho I told a story about working with Nikki Sixx and MÖTLEY CRÜE on the Dr. Feelgood record. Unfortunately, like many things on the Internet today, it was taken out of context and misconstrued. When I began working with MÖTLEY CRÜE on the Dr. Feelgood record, the band was sober for the first time and Nikki particularly was recovering from a very public addiction to heroin. We joked around a lot and Nikki, in his very self-deprecating style would say he didn't even remember playing on their prior records. This was Nikki's way of saying that for the record we were working on, he was showing up to do the best he possibly could and to make the best record of the band's career. Which we did. At no time did I ever actually think Nikki didn't play bass on MÖTLEY CRÜE's records. He's one of the most unique and talented players in the world and his approach to the instrument is part of what has made MÖTLEY CRÜE great throughout the years.
"Lastly, I was commenting on and commending Nikki because he never stops learning and never stops improving. I respect Nikki for always wanting to be better at his craft and it shows. I have worked with some of the biggest bands in the world and I can say unequivocally that Nikki Sixx is one of the most talented players, lyricists and songwriters I've ever had the pleasure of working with. And if the Internet wants to latch onto a story from one or two sound bytes, its extremely unfortunate because it doesn't reflect the truth of the contributions he's made to music over the last 40 years.
"Mahalo – Bob Rock"