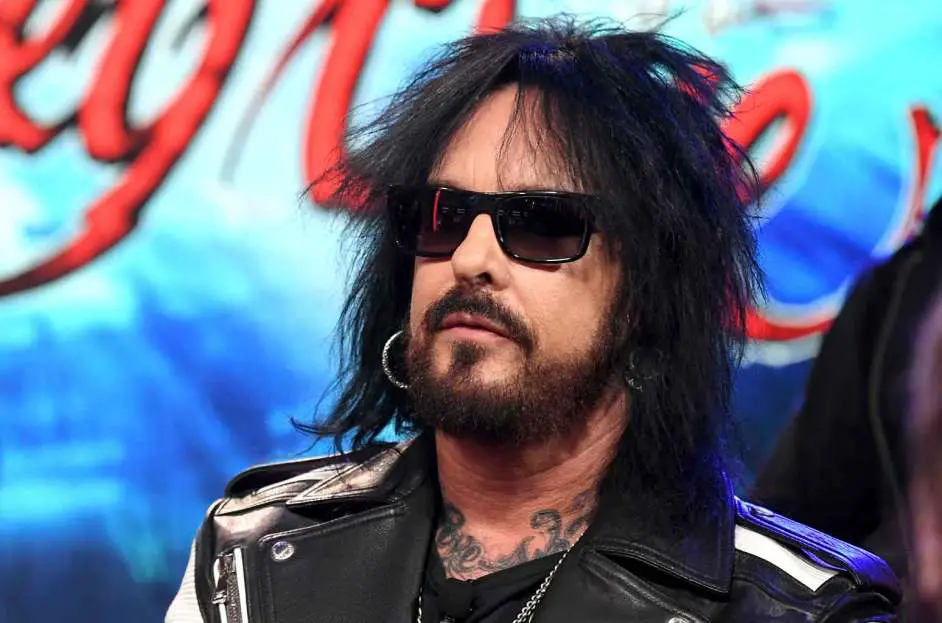 During his work with MÖTLEY CRÜE on new material, producer Bob Rock shared that Nikki Sixx had doubts about his involvement in the first four albums of the band. Rock disclosed this information during an interview on Chris Jericho's "This Is Jericho" podcast.
Additionally, Rock mentioned that he made Sixx play every note on the 1989 album Dr. Feelgood, and when they worked on the demos for The Dirt, Sixx had become an exceptional bass player after taking bass lessons for five years.
Rock recalled: "He goes, 'I don't think I ever played on any of the MÖTLEY CRÜE records. I think somebody came in at night and replaced all my parts.' He says, 'So I don't really know how to play bass.' And I said, 'Too bad. You're playing bass on it.' So I worked with him through Dr. Feelgood, did a lot of edits and made him play every note.
"But when we did The Dirt, I went to see him and we started working on the demos. He picked up the bass and started playing, and I said, 'Woah, woah, woah. What's going on here?' He had been taking bass lessons for five years. All of a sudden he's an amazing bass player. And I think that's so cool, in that point of his career, he wanted to be better. You know what I mean? I admire that."
Last month, Mars gained attention as he filed a lawsuit against the band, alleging widespread use of backing tracks during live performances and accusing bassist Nikki Sixx of manipulating him into thinking he had lost cognitive abilities and guitar skills.
In the lawsuit, Mick alleges that MÖTLEY CRÜE reduced his share of earnings from 25 percent to a mere 5 percent after revealing his decision to withdraw from touring. Additionally, he states that the group's attorneys made him feel as if he should appreciate this minimal portion, as they believed they had no obligation to provide him with anything. Mick also asserts that a complete band gathering took place where they chose to "unilaterally" exclude him from MÖTLEY CRÜE.
Mick consistently alleged that bassist Nikki Sixx was "gaslighting" him by suggesting his guitar abilities were declining, even though Sixx didn't "play a single note on bass" throughout a recent tour, as stated by the guitarist. Mick asserts that all of Nikki's segments were pre-recorded.