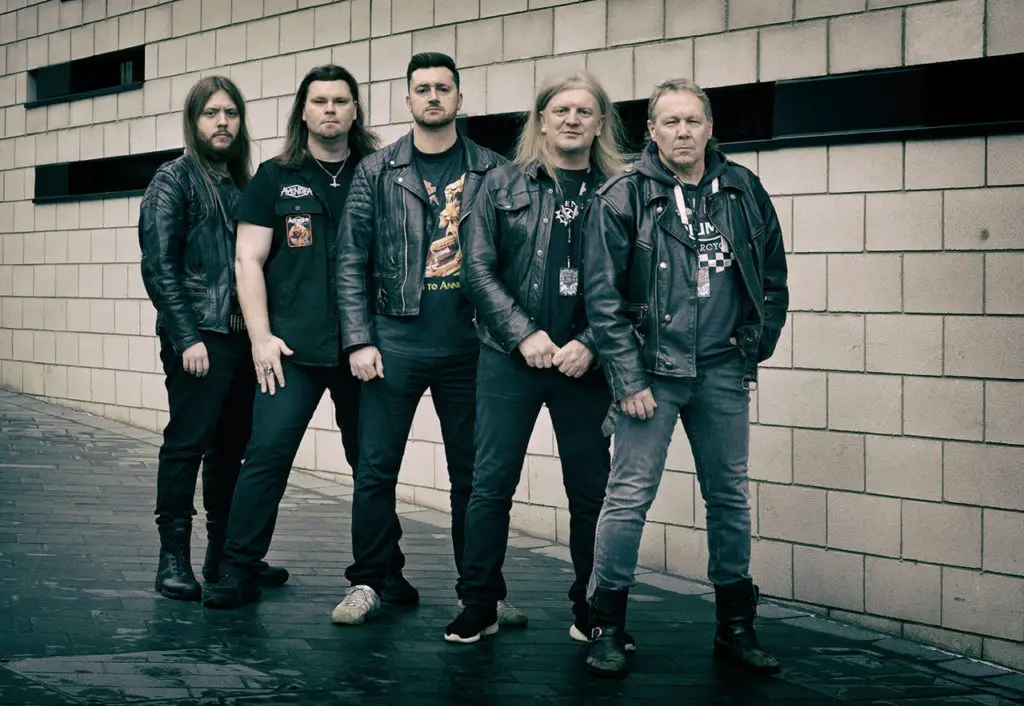 Metal, classic metal, thrash metal… NWOBHM! These are the defining genres that best describe AVENGER. Not a random stab at a description, but an archive of metal styles the band have molded themselves to and related to since their NWOBHM founding over three decades ago.
 AVENGER's first two albums, "Blood Sports" (from 1984), and "Killer Elite" (from 1985), were recently reissued on CD via Dissonance Productions, and on LP via Back On Black Records. The reissues are packed with previously unreleased and rare bonus tracks, and booklets with previously unseen photos. The series is now continued: AVENGER's comeback album, "The Slaughter Never Stops" (originally released in 2014, and available as limited edition CD only), will be available on CD, and for the first time ever on LP, with a brand new cover artwork painted by Roberto Toderico (TYGERS OF PAN TANG, QUARTZ, MYTHRA). The CD version will hit the streets on September 21 – release date of the LP reissue will be announced shortly.
Click here to listen to the album.