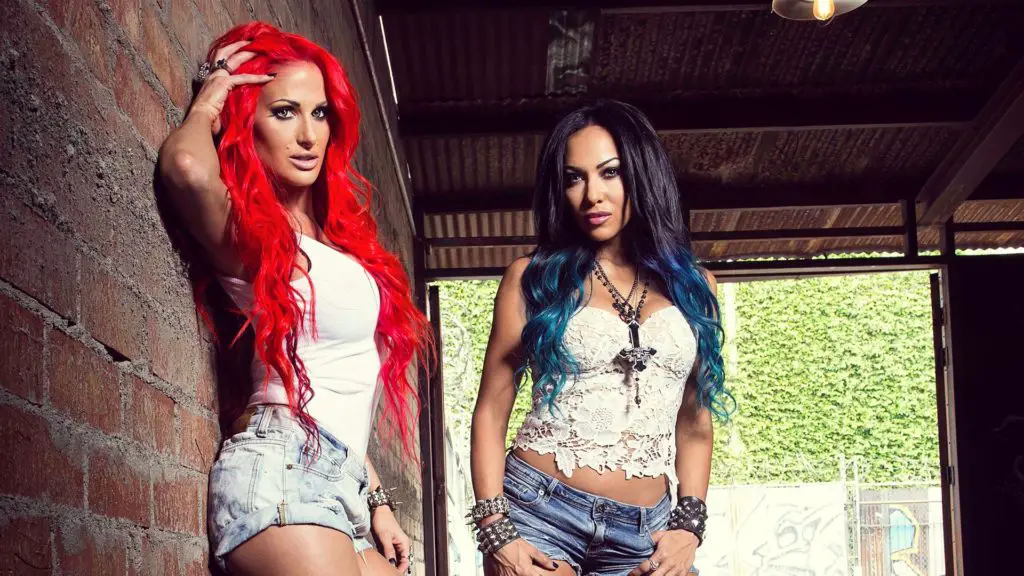 During a recent appearance on "Rocking With Jam Man," BUTCHER BABIES singers Carla Harvey and Heidi Shepherd discussed whether they have regrets over their nipple-tape era.
Carla said: "No. It had a meaning, and it was a snapshot in time. When we started playing music together, we were just two friends. We used to be in a cover band together. And let me tell you, the early shows that we played together were so crazy and so incredible — real punk rock.
"We would be covered in blood and feathers and have the tape on our nipples. Honestly, we wanted to tour and all that, but we didn't know that we would be an internationally touring band with young kids coming to shows.
"So we didn't think about stuff like that. Our intentions were very pure — we just wanted to go out there and have a great time with our friends and put on an amazing show… It's a snapshot in time — like I said. I don't regret a thing about it."
Heidi added: "I don't know if you're familiar with Wendy O. Williams, but she's the first female in rock and metal who really went out there and she told everyone, 'Hey, you know what? You can't tell me what to look like. You can't tell me what to sound like. You can't tell me the music I'm supposed to make. I'm gonna go out there and I'm gonna do it for myself.'
"She went out there with a full-on intention of f*cking sh*t up," Heidi continued. "That's what she did. One of her singles that we used to cover was called 'Butcher Baby,' so that's where the name comes from. She also used to wear that attire. So that's where the look came from, the attitude — everything. And it's not lost on me that people didn't get that correlation, but that's okay, 'cause we did.
"And to us, we lived in that memory of Wendy O. She basically crawled so we could run. So we don't regret that at all. I wouldn't do it now. I'm old. [Laughs]"
Full interview can be watched below.