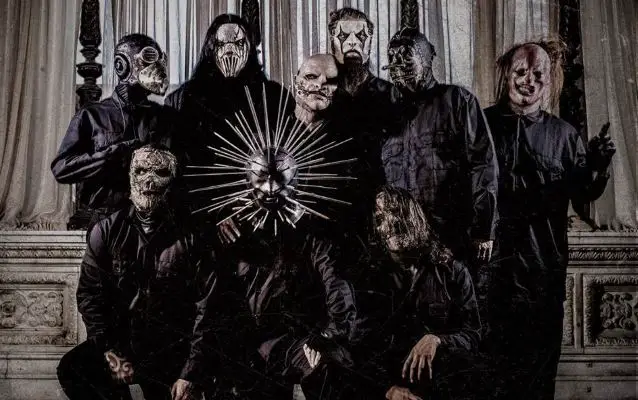 In a new interview with Lazer 103.3, SLIPKNOT percussionist Shawn "Clown" Crahan gave an update on the band's upcoming new studio album, saying:
"I'll let the world know this: I get reprimanded a lot for my mouth just for how much I want to deliver because I really don't care, but I'll tell you this:

"A) We've been home for two years.

"B) Do your research and figure out how long we really stay home.

"C) Staying home gets boring, so you've got to do things.

"I would imagine that there's material that's not only out there, but it's finished. We did things a little bit different this time off.

"We made sure we made ourselves happy and making ourselves happy is we live for the song, we live for the stage, we live for the fans, we live for the art, but if it's going to be a time we can create art, record songs, write songs, jam songs, we do it.

"So, we've learned we're obsessed with that process. We love chasing vision and art until it's complete. It takes time. We did ourselves a solid this time around and made sure the whole time off we could create and that's what we did.

"It's been awesome, and I think everybody is going to understand just how wonderful it has been the last two years to take the time off and create."
SLIPKNOT also has plans for a 20-year anniversary edition of their 1999 self-titled debut album, which will get its release in 2019.