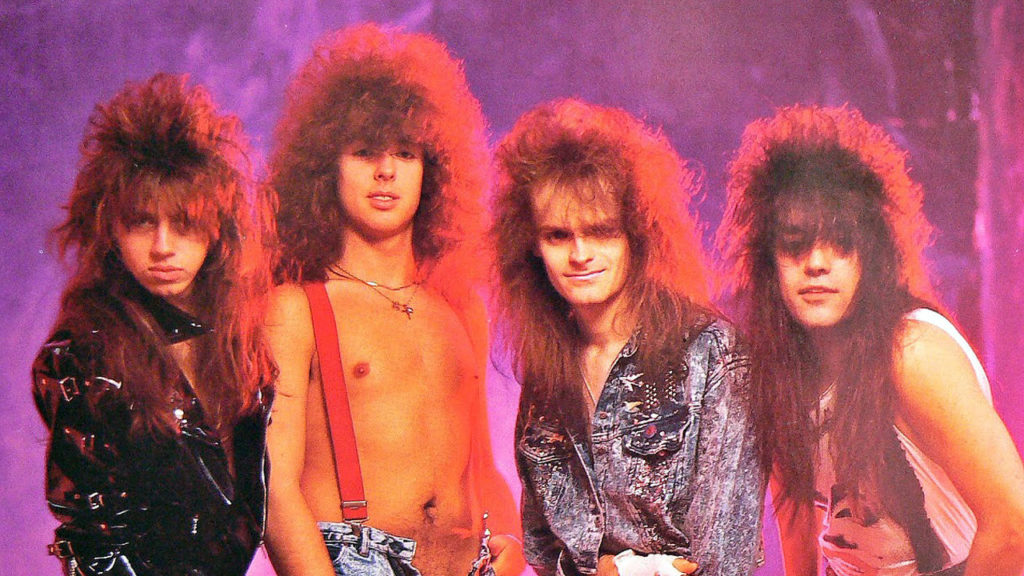 Close your eyes and picture this scene:
"You are a 1988 proud black metal and Celtic Frost fan. You've heard it through the grapewine that your most beloved band was releasing their fourth album. You rush to a record store to buy it without blinking an eye. You don't even look to the cover and care about the title. Come on man, it's Celtic Frost. You arrive home, turn on your pick up, and let it go…"
Can you hear the sound of a vinyl cracking down to a wall? What's so wrong with "Cold Lake"?
I must confess that I've been willingly neglecting Celtic Frost since the beginning of my Metal years. I simply didn't like black/death metal bands in the 1980s. To me it was just one more black/death/thrash crap. Well, it was my opinion and opinion, sometimes, changes. But times they change my friend, as the lyrics say.
"Cold Lake" isn't a black/death metal album. I'm writing about it because is one of the most controversial, and hated, albums of all Heavy Metal times. To whom doesn't know anything about it, like I didn't till sometime ago, it is kind of a major blow off of the band. Celtic Frost were one of the bands that brought attention to the beginning of what is now called extreme music. Their three albums were the way to be followed by extreme music followers. And I really weren't one of them. But I registered its existence. And that was much that time.
If it were their debut album things would be real different because it's not bad. It's just completely different from what a Celtic Frost fan would expect. Tom Warrior said that they made it in a time that the band had dismantled and he was trying to make a change. And he's got it! If you, like me, hear it for the first time you'll enjoy it. Of course, that if you're not a fan of extreme metal. Let's forget it if you are, because it would disappoint you a lot. It's a unique chance to listen to a different Warrior's voice.
Most people say that it was an album to face Motley Crüe, Bon Jovi and other glam metal bands. It's not true at all, justice be done to Warrior and his mates, there are a lot of good heavy metal music in it. To be truthful, it reminds WASP's first effort and "Blind in Texas" a lot. Warrant and Slaughter would sound like that only some years in the future. Sometimes, only sometimes, the bass sounds black/death metal. It's very difficult to forget such influence! But the guitars are nice! Creative!
It's not an album you'd want to be vanished from the face of Earth, if it weren't under the name of Celtic Frost…
Got interested?
Listen to it here because it's off the stores for a long time and it won't be ever reissued.
P.S.: In order to avoid health issues with hardcore Celtic Frost fans, we won't display "Cold Lake's" cover. It would be too much. Band's photo ruined did it already…