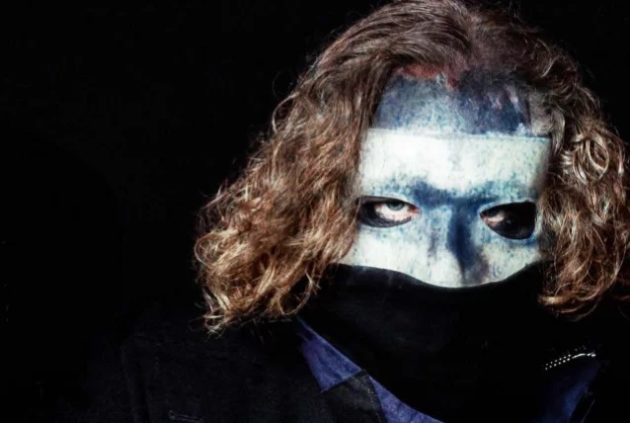 During an appearance on The Bertcast, SLIPKNOT frontman Corey Taylor looked back on band's third studio album, 2004's Vol. 3: Subliminal Verses, and the fact that there is not a single curse word to be found on the whole record.
When asked why there are no any curse words on it, Corey responded: "No, no. I say 'Jesus' but that's it. It was such a big f*ck you to everybody who said I couldn't write lyrics without cursing. That's the whole reason I did it. Because everybody's like, 'Ah, typical Corey Taylor fashion, they're profanity-laced, f*cking raw blood…' And I went, 'Really? Alright, motherf*cker, check this out!' And I did the whole album, there's not one.
He added: "The closest I come is the Christian curse, basically. But I don't give a f*ck about that."
You can watch full interview below.
SLIPKNOT's "Unsainted" single was recently certified gold by the RIAA (Recording Industry Association Of America) on October 7 for accumulating 500,000 certified units.
One equivalent song unit is equal to a single digital song sale, or 150 on-demand audio and/or video streams, according to the RIAA.
"Unsainted" is taken from SLIPKNOT's latest album, We Are Not Your Kind, which was released on August 9, 2019 via Roadrunner Records. Album was once again recorded at a Los Angeles studio with producer Greg Fidelman, who engineered and mixed SLIPKNOT's 2004 album Vol. 3: (The Subliminal Verses) and helmed 2014's .5: The Gray Chapter.
We Are Not Your Kind sold 118,000 equivalent album units in the U.S. in its first week of release to land at position No. 1 on the Billboard 200 chart. Furthermore, the album made an impact worldwide with No. 1 debuts in the United Kingdom, Mexico, Australia, Canada, Japan, Ireland, Belgium, Portugal and Finland, as well as Top 5 debuts in Germany, France, Norway, Italy, Austria, Sweden, Switzerland, The Netherlands, Poland, Spain and New Zealand.