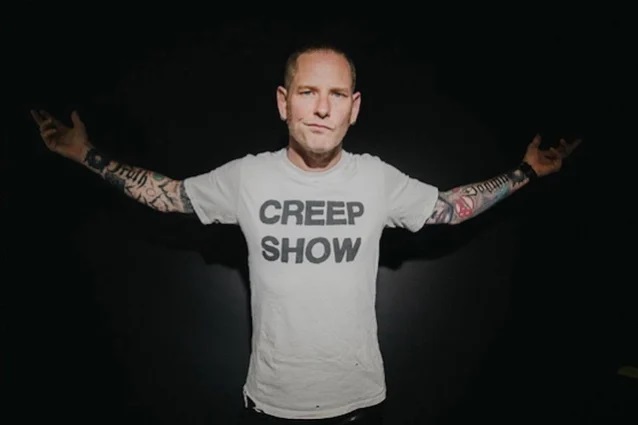 Corey Taylor has released a new single "HWY 666" in a form of lyric video which can be seen and heard below.
The track is the third single from his upcoming debut album, CMFT, out October 2 via Roadrunner Records.
Corey recently spoke about his solo album during an interview with KAAOS TV.
"The only thing I really wanted to do on this album was put the best songs forward, cause I've got enough material for three or four solo albums, but I wanted this first album to really have that impact," he said. "[I wanted] to put the best songs on there, put the best foot forward and really show something that I've never shown the audience before."
Asked about if he had plans to tour the record, Taylor said: "Actually, we're gonna do what we can with the rest of this year solo-wise. Next year, hopefully once things get back to normal — knock on wood — I'll finish up the SLIPKNOT tour cycle, wrap that up, and then after that, probably go in and record my second solo album and then go out and tour on two albums instead of just one."
CMFT track listing:
01. HWY 666
02. Black Eyes Blue
03. Samantha's Gone
04. Meine Lux
05. Halfway Down
06. Silverfish
07. Kansas
08. Culture Head
09. Everybody Dies On My Birthday
10. The Maria Fire
11. Home
12. CMFT Must Be Stopped (feat. Tech N9ne and Kid Bookie)
12. European Tour Bus Bathroom Song