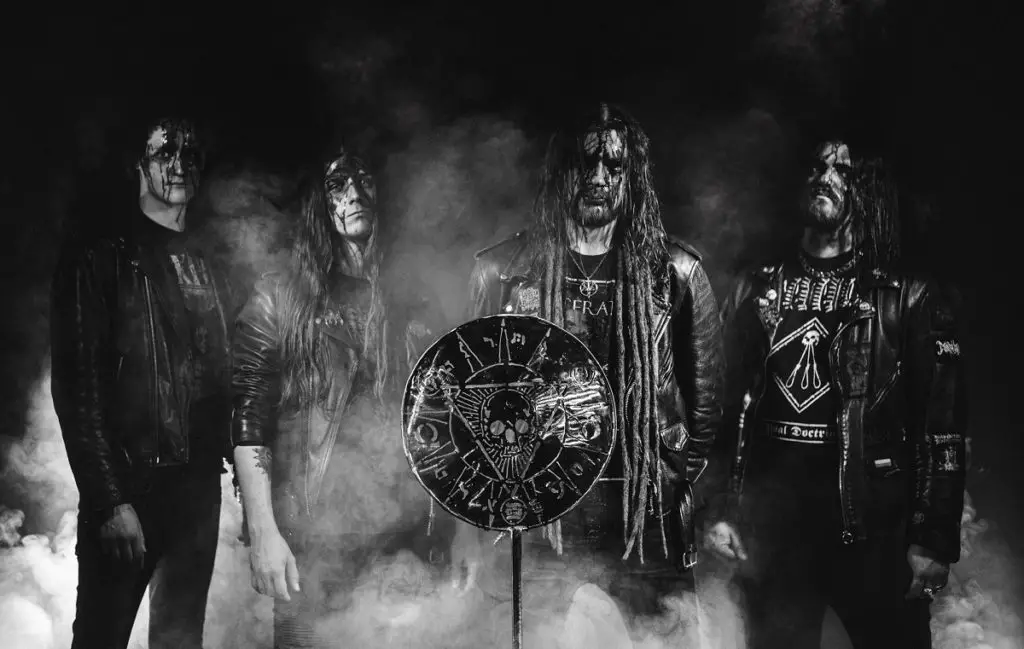 CRYPTS OF DESPAIR from Lithuania are playing an evolved form of death metal that's rooted in the old school style but are surprisingly dark, dissonant and blackened sounding on this one. The way they went about incorporating these elements is astounding and it's seamlessly done. Sink your teeth into this fantastic slab of death metal that's likely to be a contender for the best death metal album this year.
All Light Swallowed will be released April 23rd via Transcending Obscurity Records.
Death metal band CRYPTS OF DESPAIR have made a quantum leap from their well-received debut full length to the new one. The progression is not merely aesthetic but intrinsic; it's as if they've unlocked some inner beast by channelling diabolical forces through them. The music is at once ferocious, rife with unearthly and dissonant sounds, punctuated by hair-raising, eerie ambience. It embodies the perfect combination of face-melting aggression and electrifying atmosphere, with song structures remaining unpredictable and yet strangely coherent.
The sound is absolutely pristine, able to express the band's penchant for playing fast, devastating music as well as doing justice to the myriad variations that they incorporate. This is the perfect death metal album of the times, without any dilution of the raw appeal of the genre. The execution is next level and it's an album that you will keep coming back to just because it has so much to offer in a refreshing manner. Delve deep into this one and the experience will be unforgettable. 
All Light Swallowed track listing:
1. Being – Erased 
2. Anguished Exhale 
3. Choked By The Void 
4. Condemned To Life
5. Synergy Of Suffering
6. The Great End 
7. Disgust 
8. Excruciating Weight 
9. Bleak View