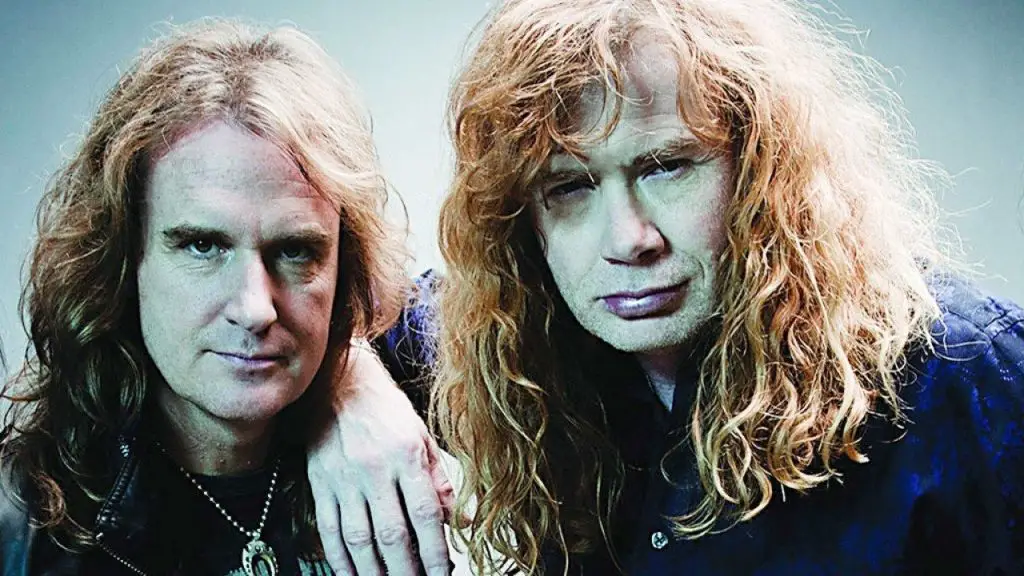 In an interview with LifeMinute, Dave Mustaine has once again said that he is the sole founding member of MEGADETH.
While discussing the MEGADETH "sound," Dave said: "There's a misnomer that there were two people that founded MEGADETH. I was the founder; I was the only one in the beginning. There was a bass player before who just was… who just left. So it's been my vision. When I got kicked out of METALLICA, I got kicked out of METALLICA; no one else was with me on the bus coming home."
In an interview with the Cape Girardeau, Missouri radio station Real Rock 99.3 nearly even years ago, Mustaine claimed that Ellefson was not a founding member of the band because, he said, "MEGADETH was already in its formative phase long before I even knew David Ellefson." The bassist later said that he was "technically" a founding member of MEGADETH because he was "in the room" the day MEGADETH decided to change its name from the previous working moniker of FALLEN ANGEL at the suggestion of the band's then-guitarist Greg Handevidt.
As previously reported, Ellefson was fired from the group after sexually tinged messages and explicit video footage involving the 57-year-old musician leaked.
MEGADETH's 16th studio album, The Sick, The Dying… And The Dead!, was released on September 2 via UMe.