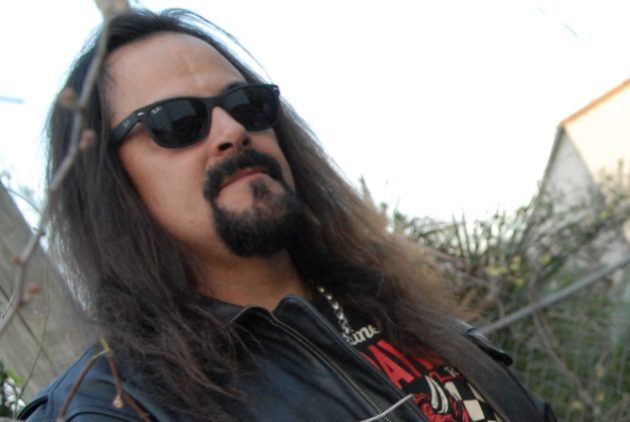 In a new interview during "Into The Combine" podcast, DEICIDE frontman Glen Benton has commented on the recent announcement that his former bandmates Eric and Brian Hoffman were planning to embark on a 2019 tour where they will play a full set of songs from the first four DEICIDE albums.
"Every time we do a record, they come out and make some kind of a f*cking announcement or something. Every time we do a record, I guess [Eric] loses his mind over there and he can't handle hearing us proceeding without them."
He continued: "It's been what — 14, 15 years since those two departed, and they did one sh*tty album (apparently referring to AMON's 2012 release Liar In Wait) and tried ripping off the fans, charged them for videos and bullsh*3t like that. And then from there, they've done two sh*tty shows here in the state of Florida, and from what I was told, they almost canceled those. So their track record speaks for itself. Our track record speaks for itself."
Benton was also critical of the prospect of Eric and Brian Hoffman going out and performing the early DEICIDE material without him and Asheim, explaining: "When you don't have the original singer, then you are the official cover band. You wanna make yourself look even more stupid than you already do, by all means, go ahead."
Glen added that he and Asheim "don't like to discuss" the Hoffman brothers in interviews "because we've done wondrous things since their departure — we don't have the problems of canceled tours and missed performances and things like that. This thing runs smooth, everybody gets along, everybody's happy, there's no ill will," he said. "It's just like a bad… When you're in a bad marriage, it just ain't working out. So people have to go on their way."
DEICIDE's new album,  Overtures Of Blasphemy, will be released through Century Media Records worldwide on September 14th, 2018.