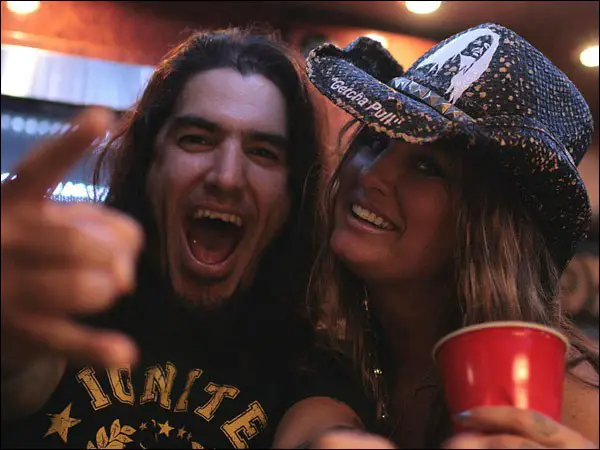 Late PANTERA guitarist "Dimebag" Darrell Abbott's longtime girlfriend Rita Haney said that she miss apology from MACHINE HEAD frontman Robb Flynn for taking "hideous opportunity to hop up on a soap box".
Former PANTERA singer Philip Anselmo has come under fire after a video surfaced of him throwing a nazi salute to the crowd before screaming "white power!".
This happened last Friday on January 22 at the fifth annual Dimebash event at Lucky Strike Live in Hollywood. The event featured iconic musicians like former PANTERA bassist Rex Brown, FOO FIGHTERS frontman Dave Grohl, METALLICA bassist Robert Trujillo and many others.
Several notable musicians have come out and criticized Anselmo for his actions, including Robb Flynn, who described Anselmo's behavior as "f**king wrong" in an eleven-minute video response to the incident.
Rita posted following message on her Instagram page: