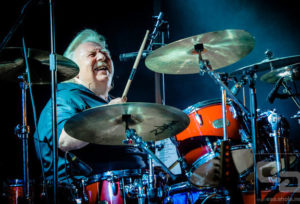 Uriah Heep and early Ozzy Osbourne's drummer Lee Kerslake received platinum records for his Osbourne's – 1980's "Blizzard Of Ozz" and 1981's "Diary of a Madman."
Ozzy wrote on his FB page:
"I'm so glad that Lee Kerslake is enjoying his 'Blizzard' and 'Diary' platinum albums. I hope you feel better. Love, Ozzy."
In an interview for The Metal Voice Lee told that he only wanted the certifications as acknowledgment for his work before he leaves us.
"I really wrote a nice letter to them and I hope they will come to terms with it and say yes."