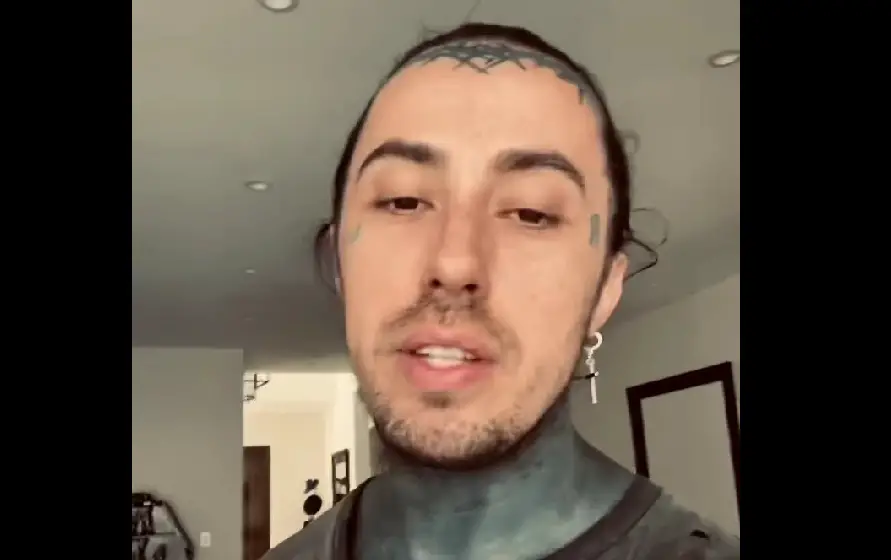 Ronnie Radke, the lead singer of FALLING IN REVERSE, has had to call off three forthcoming concerts as a result of laryngitis and swelling, necessitating additional vocal rest to prevent harm to his vocal cords. The impacted performances are scheduled for Springfield, MO, Milwaukee, WI, and St. Paul, MN.
Nonetheless, the Milwaukee and St. Paul festivals will proceed without the group's presence. Those who have tickets for the Springfield, MO show should request refunds at the location where they bought them.
Radke wrote in a statement:
"As many of you know, I have been having some issues with my voice over the last week. I have now seen a specialist and was diagnosed with laryngitis and inflammation, requiring me to go on further vocal rest to prevent damage to my vocal chords.

I truly hate to do this but will have to cancel our next 3 performances:

May 2 – Springfield, MO • The Shrine Mosque
May 4 – Milwaukee, WI • 93X's Twin City Takeover
May 6 – St. Paul, MN • HOG Fest

The festivals in Milwaukee and St. Paul will go on as planned, just without us performing.

For our headline show in Springfield, refunds are available at your point of purchase.

I love you all and am super thankful for your understanding and support.
I'll see you all on May 27th at Sonic Temple."
The announcement follows Radke's cancellation of multiple past performances because of voice troubles, initially attributing them to cold, dry conditions. Nonetheless, the situation seems to be deteriorating as the band is persistently affected by ongoing vocal challenges.