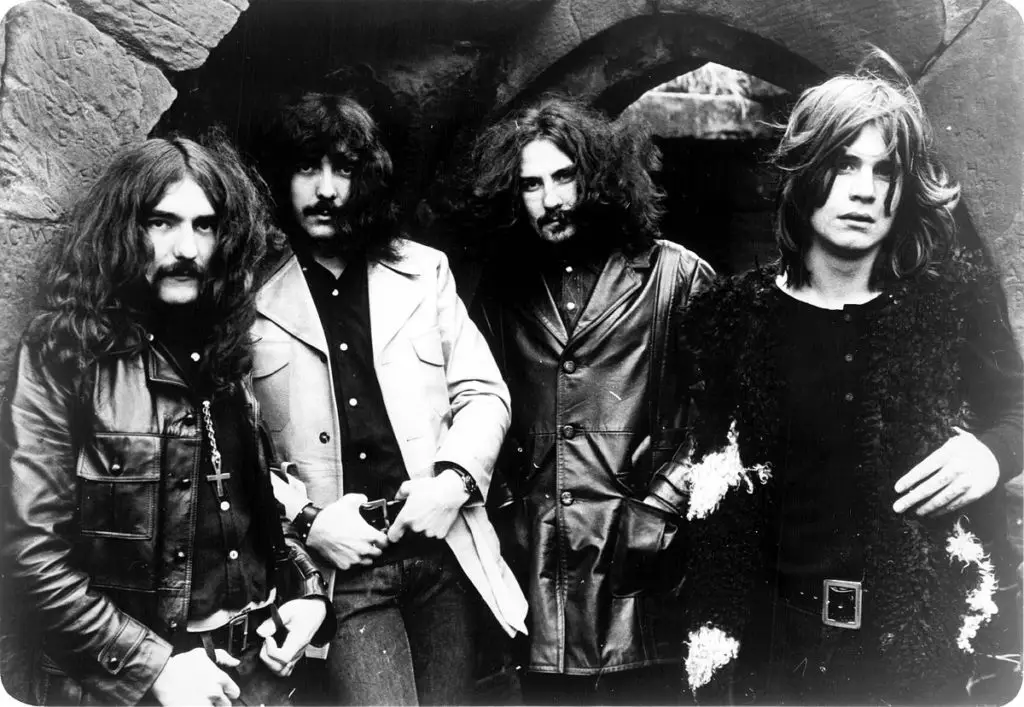 In an interview with Louder Sound, BLACK SABBATH bassist Geezer Butler explained how the band started to wear crosses.
He said: "There was some black magic organization that wanted us to play at a stone circle. We said no – we were sort of against Satan, as opposed to promoting it – so they allegedly cursed us.
"The head of the white witches called our management and said he knew we had a curse put on us, and we should wear crosses and he'd do a ritual thing. It all sounds so hokey."
When he was asked if they believed they were cursed, Butler responded: "Yeah, that's why we started wearing crosses! Ozzy's father made them for us. He used to work at a metal factory making car parts, so he made us these great big crosses out of spare metal."
In a recent interview with Classic Rock, Butler said that he is he isn't ruling out a one-off BLACK SABBATH reunion.
He said: "If it came up, I wouldn't say never. I can't imagine it ever happening, but then I said that about the SABBATH tour, and it happened, so who am I to know?"
Butler also said that he is still in contact with guitarist Tony Iommi, but he has not spoken to Ozzy Osbourne.
"I haven't seen Ozzy at all," he said. "I've seen Tony and Bill [Ward, original drummer] at a couple of awards things we've done, and me and Tony stay in touch through e-mails, but that's about it. But it's good between us. It's like having brothers. You don't have to be in touch."
In May, Ozzy told Keerang that he would like one more SABBATH concert with Ward who wasn't involved in band's farewell tour.
"I didn't like the fact that Bill Ward wasn't there, for a start," he said. People put that down to me, but it wasn't me, honestly. We [SABBATH] didn't have the f*cking time to hang around, we had to get going, but I'm sorry it didn't work out with Bill. Tommy [Clufetos, Ozzy's drummer, who played with SABBATH on the farewell tour] did great, but the four of us started this, and it should have been the four of us ending it.
"Those final gigs in Birmingham were bittersweet because you think of how far we came, and how much we did, and it would have been good to have shared that together. Maybe one day there'll be one last gig, I don't know."
On 11 November, 2011, Iommi, Butler, Osbourne, and Ward announced that they were reuniting to record a new album with producer Rick Rubin and to start touring in 2012. In February 2012, however, Ward left before work commenced on 13, the first studio recording to include original band members Iommi, Osbourne and Butler since the live album Reunion  (1998), which contained two new studio tracks.