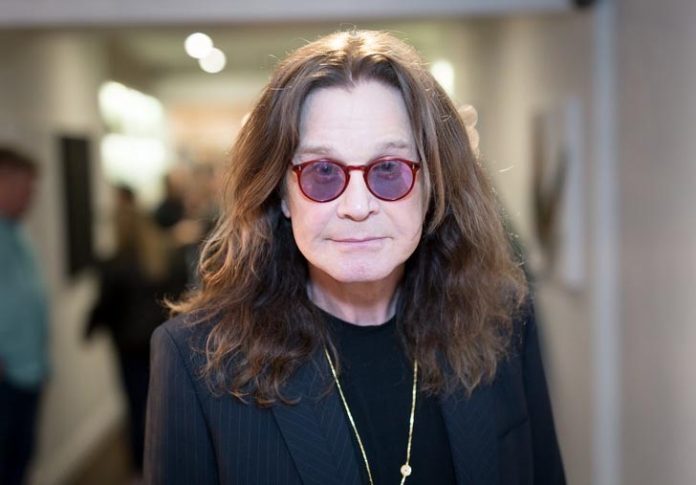 In a new interview with Kerrang!, Ozzy Osbourne addressed drummer Bill Ward's non-involvement with BLACK SABBATH during their farewell tour.
He said: "I didn't like the fact that Bill Ward wasn't there, for a start. People put that down to me, but it wasn't me, honestly. We [SABBATH] didn't have the f*cking time to hang around, we had to get going, but I'm sorry it didn't work out with Bill. Tommy [Clufetos, Ozzy's drummer, who played with SABBATH on the farewell tour] did great, but the four of us started this, and it should have been the four of us ending it.
"Those final gigs in Birmingham were bittersweet because you think of how far we came, and how much we did, and it would have been good to have shared that together. Maybe one day there'll be one last gig, I don't know."
Asked if he found it difficult going back to SABBATH after doing his own thing for so many years, Ozzy said: "Yeah, it was a bit difficult at times, but we're all older men now, and we got on with it. It's not 'Ozzy Osbourne  and BLACK SABBATH,' it's BLACK SABBATH, and I'm just one quarter of that. Sometimes it feels like people want me to be less 'Ozzy' at times, but I can only be myself."
On 11 November, 2011, Iommi, Butler, Osbourne, and Ward announced that they were reuniting to record a new album with producer Rick Rubin and to start touring in 2012. In February 2012, however, Ward left before work commenced on 13, the first studio recording to include original band members Iommi, Osbourne and Butler since the live album Reunion  (1998), which contained two new studio tracks.
Ward said that he had failed to reach an agreement regarding his contract. However, he did later admit that his weight would have been an issue in a 2013 tour. Osbourne also suggested in an open letter that Ward's decision not to take part was down to his health. In April 2015, Ward criticized  Osbourne on his Facebook fan page via a letter to his and the band's fans. Which prompted a rebuttal from Osbourne on his Facebook page.