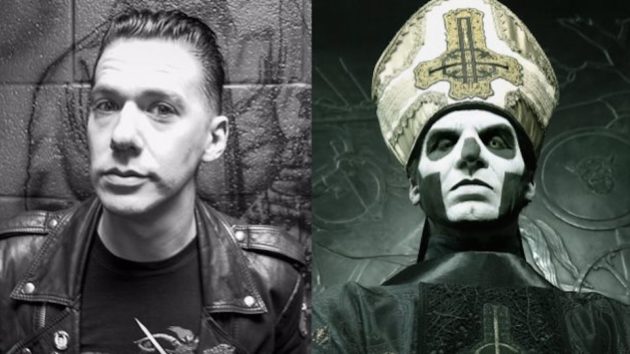 GHOST lead singer and founder Tobias Forge — who performs as Papa Emeritus — will publicly unmask himself for the first time since the band's formation for an upcoming appearance on "Sommar i P1", a renowned daily one-man Swedish show that's been going on since way back in 1959.
Forge stated:  "I'm going to talk about my background and about how things never quite turn out the way you think they will."
Tobias Forge recently made a formal reply to the lawsuit his former bandmates filed against him.
The full document was translated to English and is available via Reddit in two parts here and here.
As reported, Forge is sued by Simon Söderberg (Alpha), Mauro Rubino (Air), Henrik Palm (Ether) and Martin Hjertstedt (Earth) over money-related issues. None of the musicians suing the frontman contributed in the band's songwriting process.
In his response, Tobias stated there was no legal partnership between him and the musicians, describing former bandmates as "musicians for hire."
Read more about it at this location.