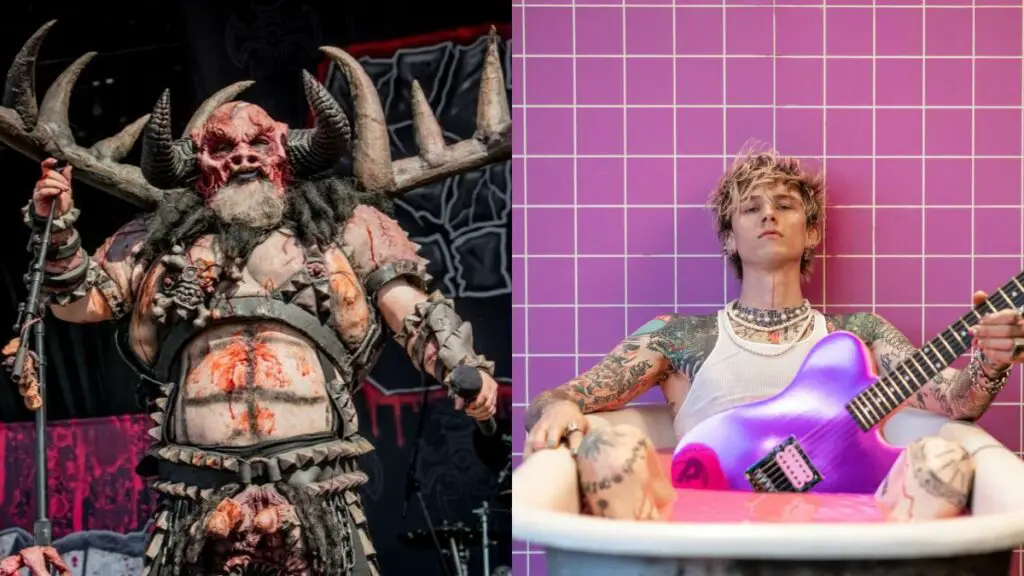 Blöthar the Berserker, frontman and inter-galactic alien overlord of GWAR, has shared his opinion on Machine Gun Kelly in a new interview with The Pit.
When asked how he'd approach GWAR's tradition of "offing" celebrities in Machine Gun Kelly's case, Blöthar responded: "I don't know, I think we probably just assemble a golem of himself, of Machine Gun Kelly, so he can see exactly what Colson Baker looks like. Who he is, right? Grotesque, just the most self-involved turd in the world. Maybe not the most, but he is a turd. He's 32, what do you expect? Young people suck at everything. Youth is wasted on the young."
GWAR's latest studio album, The New Dark Ages, was released on June 3, 2022.  The album concept is tied to a companion graphic novel GWAR In The Duoverse of Absurdity, in which the band are sucked off into an alternate universe to do battle with their evil twins and the specter of rogue technology.
"Our heroes floorboard it through a kaleidoscope of hard driving heavy metal, and rock-n-f**king roll, building on their hilarious mythos, introducing cool new characters, and cataloging mankind's hapless abandonment of their passions, rituals, and beliefs."
The Digital and CD are out now, the Graphic Novel was released the 2nd week of August, and the Vinyl and Cassette on September 16th.