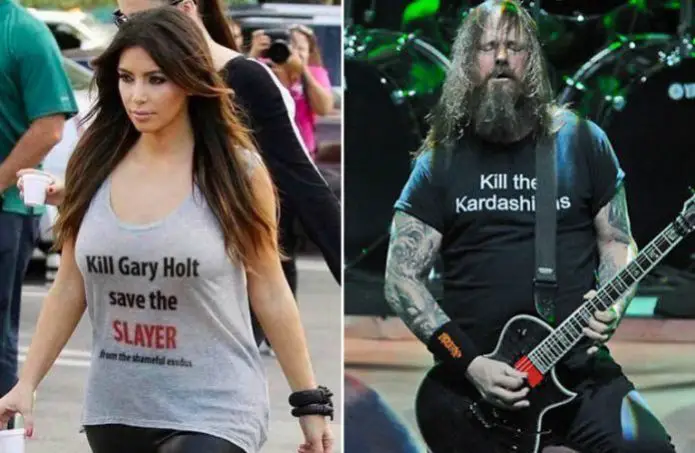 If you follow EXODUS' Gary Holt on Instagram, then you probably know that he uses every given chance to trash Kardashians.
Well, according to Holt, Instagram had enough of it, since former SLAYER guitarist has revealed that Instagram has started deleting his certain posts and that he will have to censor them from now on.
This is mostly applied on his famous "Kill the Kardashians" merch.
Holt wrote in his recent post: "Since someone seems to be continually getting certain posts removed, I'm here to tell you all, now back in stock, a certain set of sweatbands, shown here in all their censored glory!! Link in my profile as always, and all designs in stock as well!"