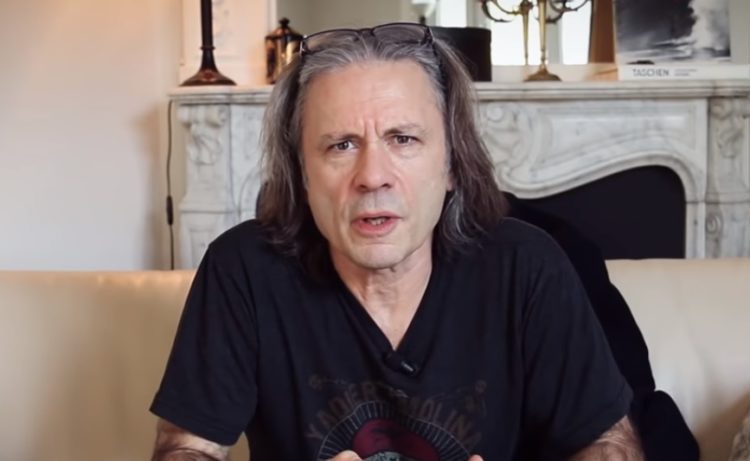 Bruce Dickinson of IRON MAIDEN and his French fitness trainer girlfriend, Leana Dolci, are now engaged.
During an interview with Bosnia and Herzegovina's N1 TV channel, the 64-year-old vocalist shared the news while promoting his upcoming performance of Jon Lord's "Concerto For Group And Orchestra" at Sports Hall Mirza Delibasic in Sarajevo on March 22.
Upon the interviewer mentioning Sarajevo as Dickinson's "home," in relation to the challenging period in 1994 when Bruce was asked to perform in the conflict-ridden Sarajevo, the capital of Bosnia, accompanied by his solo band, Bruce responded: "My fiancée is coming. She's never been here. She's French. And I was coming in. I was hoping I was gonna be able to say, 'Okay, so here's [the Sarajevo street formerly named] Proleterskih Brigada,' and blah blah blah. But no, we came here a different way and everything. But I'm hoping she's gonna get some time to see the city. And not just the bad bits — to see the wonderful bits of Sarajevo."
Should Dickinson and Dolci decide to get married, this will be the singer's third time walking down the aisle, following his earlier unions with Patrice "Paddy" Bowden and Erica "Jane" Barnett.
In May 2020, Bowden tragically passed away in their former shared residence in Chiswick, West London, due to a "tragic accident." The London Ambulance Service verified that the individual was declared deceased upon arrival.