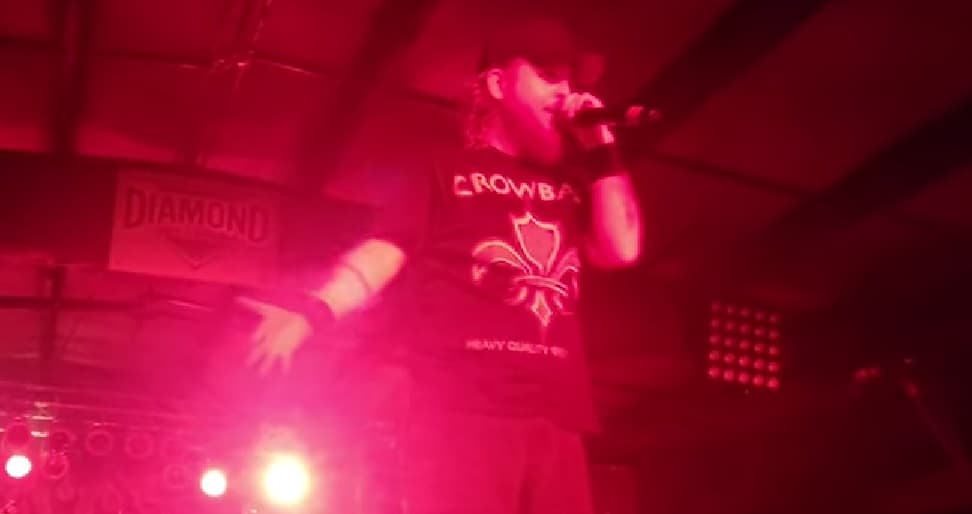 During a HATEBREED's concert in Oklahoma City on November 5, band's frontman Jamey Jasta threw out alleged n*zi from the venue.
In a video clip from the show, the crowd appears to call on Jasta to throw the person out, to which he responds that people really ought to be handling things themselves.
"Listen, n*zis aren't welcome at HATEBREED shows," Jamey said while addressing the crowd. "This is a f*cking obvious thing. But you guys gotta police your own f*cking shows, okay? In our day, I didn't go to the singer of the f*cking band. We handled our sh*t [in] the street. Nobody sees nothing. No f*cking snitching, no cops. You got a problem? You handle it in the street like men."
"Don't let the door hit you on the way out. There's no place for racism, anti-semitism, sexism, transphobia – none of that sh*t. Life is hard enough. Everybody needs music. But I ain't a f*cking cop, but police your own sh*t next time alright? I love every one of you, but police your scene. It ain't up to the bands."
One of the fan who attended the show, commented on the video providing a bit more insight on how it all started, writing: "I was there at this show and next to the pit. The guy in question was enjoying himself and took off his shirt at the beginning of HATEBREED's set revealing his tats but no one really noticed or saw. Around the third and/or second to the last song of HATEBREED's set, a couple of dudes I guess noticed his tats and started the sh*t talk. Before this song, one of the dudes got up to this 'n*zi' guys face. It looked like the dude was trying de-escalate the situation but the group of guys started chest checking him and kept backing him up towards the exit. Eventually security/police escorted the 'n*zi' guy out. Not making excuses for the guy and don't agree with his 'n*zi' tattoos, but it looked like he was just enjoying himself and not bothering anyone.