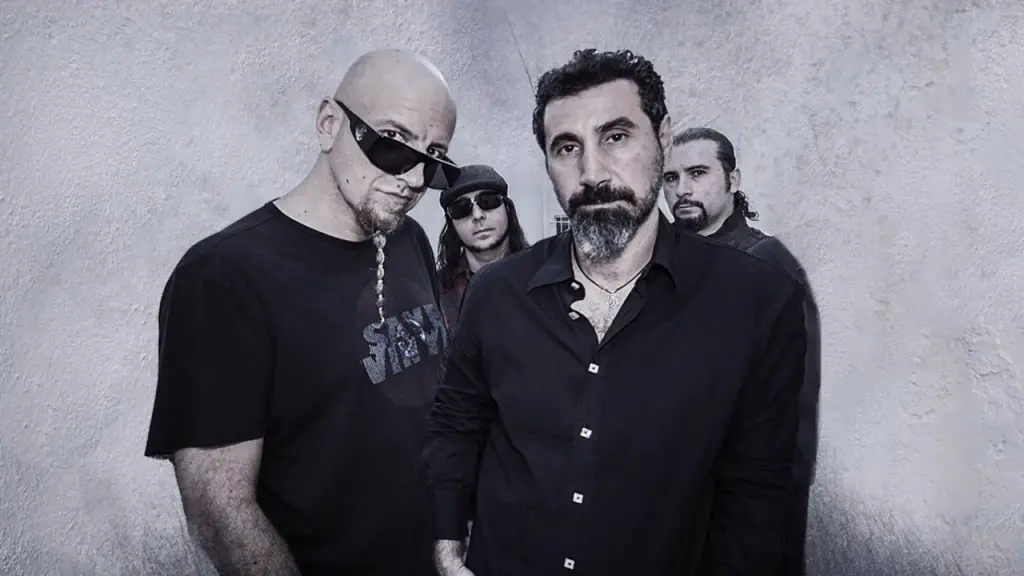 During a recent appearance on Paltrocast, SYSTEM OF A DOWN drummer John Dolmayan was asked whether he is a KISS or hair metal fan.
"I wouldn't say I was a massive KISS fan or a hair metal fan," Dolmayan replied. "I did like some songs, and I liked some hair-metal bands, but I was always a drummer, so I looked at it from a drummer's perspective.
"And those bands just didn't really have the drumming that I could look up to or emulate, they were just a little too basic for me," he continued. "And too many drummers during those eras were trying to replicate what [LED] ZEPPELIN did, which is impossible.
"[John] Bonham had a touch more than anything else, and he's the most imitated drummer of all time — imitated — but nobody mastered it as he did, and it really was just the way he hit the drums."
When asked if we will see SYSTEM OF A DOWN in the future, whether it's touring or recording, Dolmayan said: "Probably just touring. I don't see us recording – we're pretty stupid about that. We haven't released an album in 15 years, and I think the people in my band are more stubborn or less stubborn, so it's pretty unlikely.
SYSTEM OF A DOWN's latest album, Hypnotize, was released back in 2005.