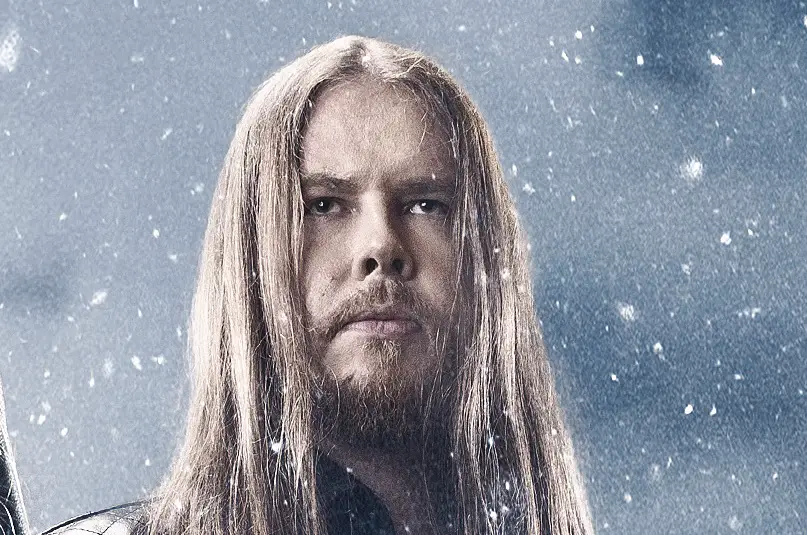 In a new interview with Finland's Kaaos TV, WINTERSUN bassist Jukka Koskinen talked about how he joined NIGHTWISH as a session bassist for the upcoming tour for Human. :II: Nature. album.
Koskinen joined the band as a replacement for Marko Hietala who announced his departure from the group this past January.
"It was a few months back. I received a phone call from the NIGHTWISH camp and was being asked if I would be interested [in] the bass player position regarding what has happened, that Marko has left the band," Jukka said. "And, of course, obviously, when I got that phone call, I thought it was, like, 'Woah.' As an outsider, obviously, I couldn't think that, especially in NIGHTWISH, I couldn't think of it even that this sort of thing could happen. But, of course, life is life. And, yeah, absolutely, I immediately, of course, said that yes, definitely I would be interested.
"I always listened to NIGHTWISH; I always liked their music a lot. [It's] very soulful music," he continued. "That was a few months ago. And then we made a few arrangements. Two months ago, approximately, I was in Finland practicing. I had a meet-and-greet. We had a meet-and-greet before as well, but another one where we practiced together for the first time to see how, playing-wise, the chemistry was going, and get to know each other more. Kind of [like] an audition — obviously, of course.
"Any band who would find new guys to come in or so, you would need to have these things. I would do the same if I would be on the other side of the table, if you know what I mean. So, yeah, everything went good. After the audition thing, everything went very smoothly, and the guys said, 'You're in.' And what did I say more than with the happiest smile, I said back [to them], 'I'm in.' But we're talking, of course, as a session musician spot now for the upcoming 'Human. :II: Nature.' tour."
NIGHTWISH keyboardist and main songwriter, Tuomas Holopainen, recently talked about Marko's departure in an interview with Louder Sound.
"He was with us for 20 years, so it's gonna be really weird," Tuomas said. "And when he announced his thing – this was last December when he sent us a group email — I have to be honest, I was completely devastated for a few days. I was almost completely sure that this was the end of the band.
"I remember calling out guitar player, Emppu [Vuorinen], and saying, 'Should we call it quits? This is too much, it just keeps happening and happening to us.' He said, 'Yeah, let's do it, there's no future. But then after a few days passed, we had a little meeting with the band and the management, and I realized the music is still there and that's the most essential part of this whole thing.
"I want to write songs, the band wants to perform them, there's still so much to give to the world that we should give it one more chance," he added. "And another point was that it's been 24 years and quite the ride. This is not the way to end it.