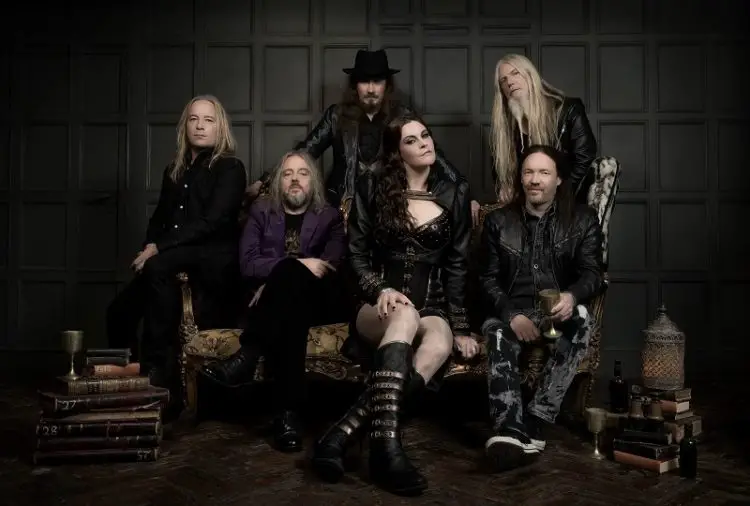 NIGHTWISH keyboardist and main songwriter Tuomas Holopainen discussed the band's upcoming online show, An Evening With Nightwish In A Virtual World — which will debut on May 28th — and how it will be performing without bassist Marko Hietala who left last January after 20 years with the group.
"He was with us for 20 years, so it's gonna be really weird," Tuomas said in a new interview with Louder Sound. "And when he announced his thing – this was last December when he sent us a group email — I have to be honest, I was completely devastated for a few days. I was almost completely sure that this was the end of the band.
"I remember calling out guitar player, Emppu [Vuorinen], and saying, 'Should we call it quits? This is too much, it just keeps happening and happening to us.' He said, 'Yeah, let's do it, there's no future. But then after a few days passed, we had a little meeting with the band and the management, and I realized the music is still there and that's the most essential part of this whole thing.
"I want to write songs, the band wants to perform them, there's still so much to give to the world that we should give it one more chance," he added. "And another point was that it's been 24 years and quite the ride. This is not the way to end it.
NIGHTWISH will perform in a tavern called "The Islanders Arms" built in a virtual world for two nights — Friday, May 28 and Saturday, May 29, 2021. On both nights, the fans will experience an unforgettable one-and-a-half-hour performance, hearing songs live off the latest album, Human. :II: Nature., for the first time ever. These two nights will have their own, slightly different setlists.
NIGHTWISH's latest album, Human. :II: Nature, was released in April 2020 via Nuclear Blast.