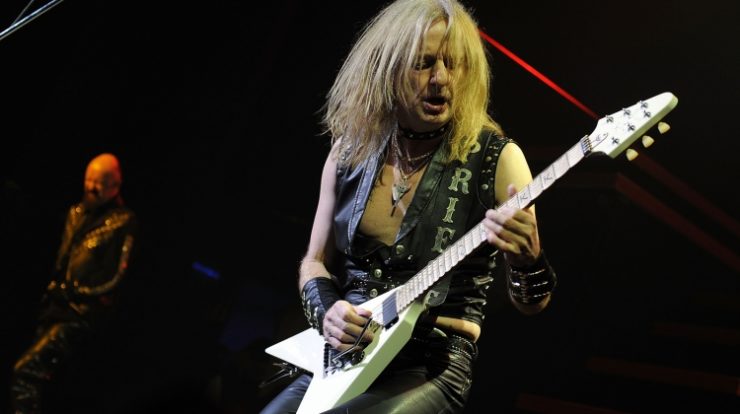 Former JUDAS PRIEST guitarist K.K. Downing said that he was waiting for the band to invite him to rejoin PRIEST following Glenn Tipton's decision to retire from the road due to his battle with Parkinson's disease.
Asked by Greg Schmitt of WESU's syndicated radio show "Noize In The Attic" why he didn't inquire about returning to JUDAS PRIEST once he found about Tipton's decision to stay off the road, Downing said (hear audio below): "I didn't have a choice, because it had already been announced before anyone knew about it — certainly before I knew about it. So the replacement had already been made, so there was never an opportunity for me to ask, and I probably wouldn't have anyway."
He continued: "I say that now, but I guess I'll never know. Even after it had been announced, I was thinking, 'Can this be real? Is it true?' And I guess I was waiting for the phone to ring and it never did. So I guess I can't really say how I would have responded or not; it was just a done deal, so best leave it at that, I guess — that's what I thought.
Asked if he would talk to his former bandmates now if they contacted him about possibly rejoining PRIEST, Downing said: "Of course. Everything is always worth a conversation. I'd have to see how the land lies and how everybody feels. It's just one of those things — it's kind of like if someone close to you passes on in life; you can't dwell on things [because] there's nothing you can do about it. And that's how I felt, and that's how I feel now."
Downing also said that he has not yet spoken to Tipton in the months since he announced he was limiting his touring activities. "I've passed on my well wishes through the management and said hello through there, but that's as far as it's gone," he revealed.