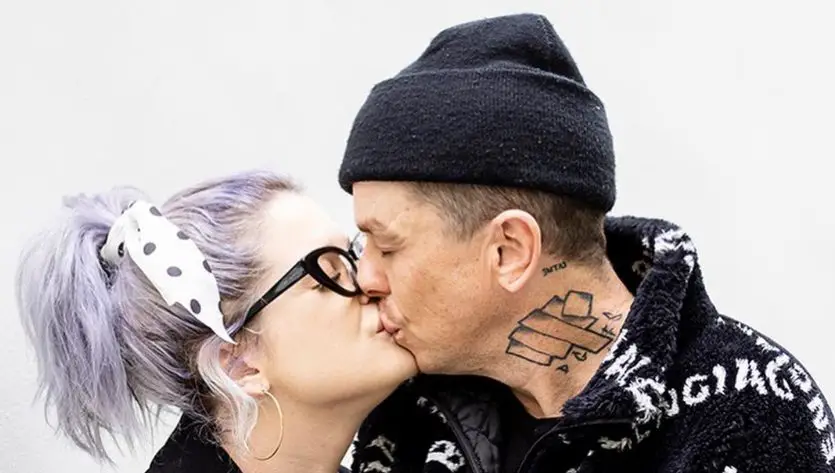 Kelly Osbourne, daughter of Ozzy and Sharon Osbourne, says that she is "deeply in love" with her boyfriend, Sidney George Wilson, better known as the mask-wearing turntablist for heavy metal group SLIPKNOT.
Kelly shared several photos on Instagram of her and Wilson, and she wrote: "After 23 years of friendship I can't believe where we have ended up! You are my best friend, my soulmate and I am so deeply in love with you Sidney George Wilson."
Sid also shared one of the same photos on his Instagram, with following caption: "There is not enough colours to display the palette of Love I have for you in my Heart. Happy Valentines Day my Love XoXo."
Last month, a source told People that Osbourne and Wilson, who is eight years older than her, recently took their relationship to the next level after more than two decades of knowing each other.
"Kelly and Sid met when his band was touring with Ozzfest in 1999," source noted. "They have remained friends since. They are very happy together."