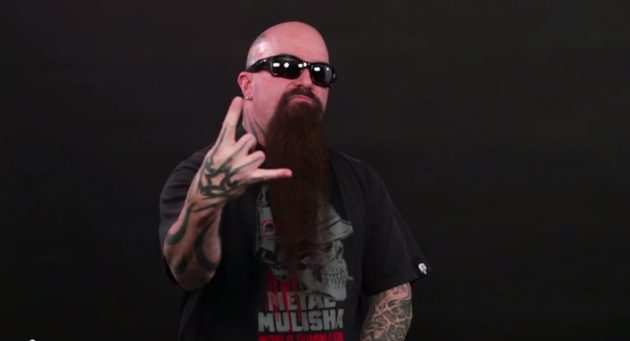 In an recent interview with Rolling Stone, guitarist Kerry King has revealed the SLAYER song that he's not a fan of, saying:
"Somebody was telling me [IRON MAIDEN bassist] Steve Harris hates [the 'Invaders' track off 1982's 'The Number of the Beast']. But I get it, because there's a handful of songs in our history that I'm like, 'Goddamn, I hate that song.'
"Like, I f*cking despise 'Desire' and I hate 'Cleanse the Soul.' But when 'Invaders' came up, I'm like, 'Wow, I like 'Invaders.'' And then I tried to start thinking about why he would hate it. It just sucks, I don't get it. But he's close to it, like I'm close to my songs, so there you go. You're more than welcome to your opinion, Steve. You wrote it."
You can also check out King's list of his ten favorite heavy metal albums of all time at this location.