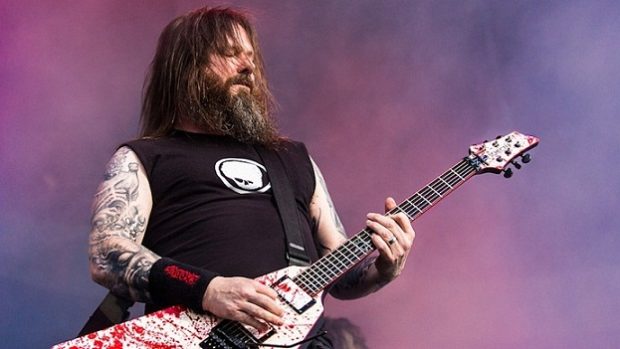 EXODUS guitarist Gary Holt has revealed that a "massive" tree fell on his house several days ago and damaged it.
He wrote in an Instagram post: "Hello Mountian living! Sitting in my living room about to watch the Warriors game , and the sound of a jet engine screamed, and then BAM! HUGE oak tree falls into the house!
"Only the deck, the rain gutters and are damaged and my car has a lot of scratches, as it was buried, but no one was hurt and thank Goodness for insurance! What a night!!
"Thanks to the tree folks from Foothill Sierra Tree for coming out after hours and clearing the driveway, since we were trapped before! This tree was MASSIVE! LIVE BY THE TREE, DIE BY THE TREE!!"
EXODUS is planning to release new album, Persona Non Grata, this summer via Nuclear Blast Records.
The album will be the follow-up to 2014's Blood In Blood Out, which was their first release since the departure of the group's lead singer of nine years, Rob Dukes, and the return of Steve "Zetro" Souza, who previously fronted EXODUS from 1986 to 1993 and from 2002 to 2004.