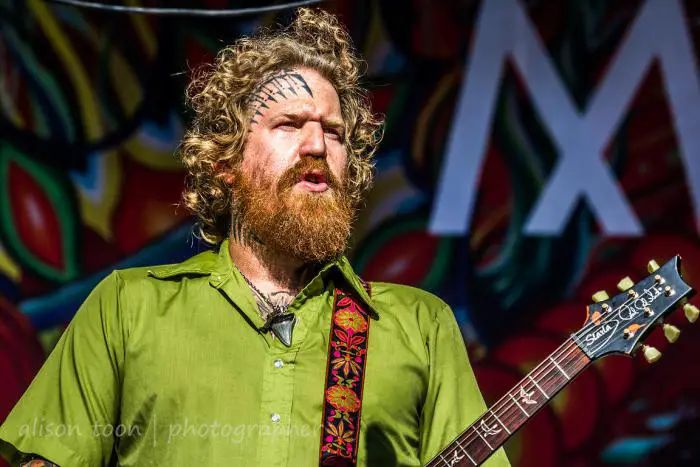 During his recent appearance on The Jasta Show, guitarist Brent Hinds briefly shared his thoughts on IMAGINE DRAGONS, remembering how MASTODON shared a festival bill with them a few years back.
He said (as transcribed by Ultimate-Guitar.com):
"That's a chart-topping band, man."
When asked if IMAGINE DRAGONS are rock band, Hinds responded:
"I really don't know. But I do know that it's all over the place. And these guys gotta be making a nice living off imagining that dragon. Because these guys are everywhere.
"We actually played Rock Am Ring [in Germany] with them and I got to see a little bit of it. So it was entertaining, people seem to love it. [Mastodon didn't actually perform at Rock Am Ring the same year Imagine Dragons did. but they did share the bill with them in the past, for example at 2014's Main Square Festival in the UK]."
Earlier this month, EXODUS and SLAYER guitarist, Gary Holt, recently slammed IMAGINE DRAGONS, sharing an image via Instagram in a since deleted post saying, "Imagine Dragons suck giant hairy monkey balls."
He added in the caption:
"Just watched the college football half-time show to see just how bad it really was. PLEASE no more calling this sh-ttiest band on earth 'rock,' they are simply the crappiest excuse for a band I've ever heard. Uggggh. Just awful.

"I don't usually enjoy slagging musicians but they can't really call themselves that. So f-ck em!!"