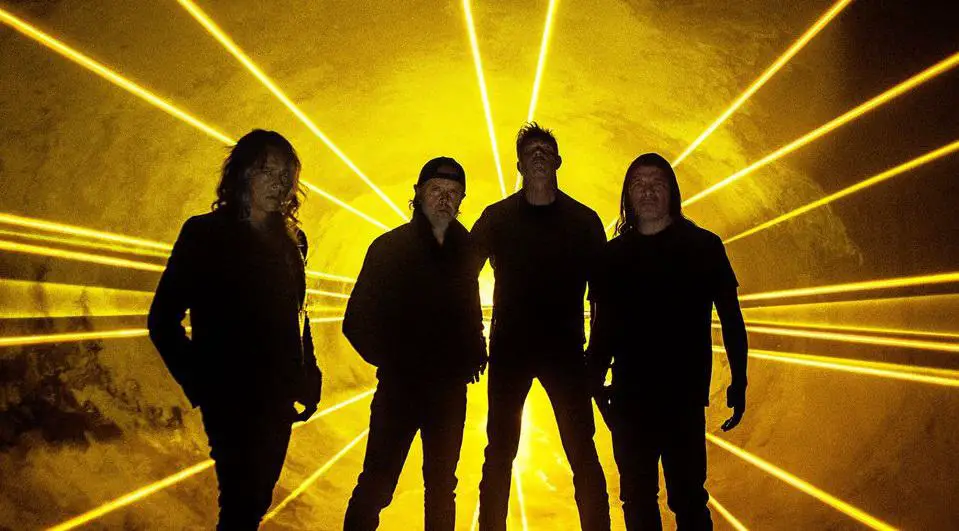 Furnace Record Pressing, a prominent provider of superior vinyl records and associated services, has been acquired by METALLICA through a majority interest. The acquisition solidifies a longstanding partnership between the band and Furnace, which has resulted in the production of over five million METALLICA vinyl records since 2014.
Having worked together on such landmark projects as the highly acclaimed definitive deluxe box set editions of METALLICA's Kill 'Em All, Ride The Lightning, Master Of Puppets, …And Justice For All, Metallica (a.k.a. The Black Album) and S&M2, METALLICA and Furnace have long enjoyed a prolific and productive relationship — one rooted in a shared fiercely independent ethos and passionate dedication to quality.
The collaboration between Furnace and METALLICA highlights the band's strong dedication to maintaining artistic control over their entire career and catering to the needs of their fans. By joining forces with Furnace, a reputable industry leader, the band can now meet the high demand for their vinyl records and provide better service to their vinyl-loving fanbase, as well as other artists and record labels who use Furnace's services.
Furnace, which has a diverse client base that includes popular musicians, global music corporations, independent and punk performers, and record labels, has METALLICA among its clients. The company's founder and CEO, Eric Astor, COO Ali Miller, and VP of operations Mark Reiter will maintain their positions and equity ownership in the company, as well as serve on the Board of Directors.
METALLICA drummer Lars Ulrich comments: "We couldn't be more happy to take our partnership with Furnace — and Eric, Ali and Mark specifically — to the next level. Their indie spirit, the passion they have for their craft… culturally we're kindred souls." 
James Hetfield, co-founder of METALLICA, added: "Furnace has been great to METALLICA and more importantly to our fans. This deepened relationship between METALLICA and Furnace ensures that fans of vinyl everywhere, particularly our Fifth Members, will have continued access to high quality records in the future."