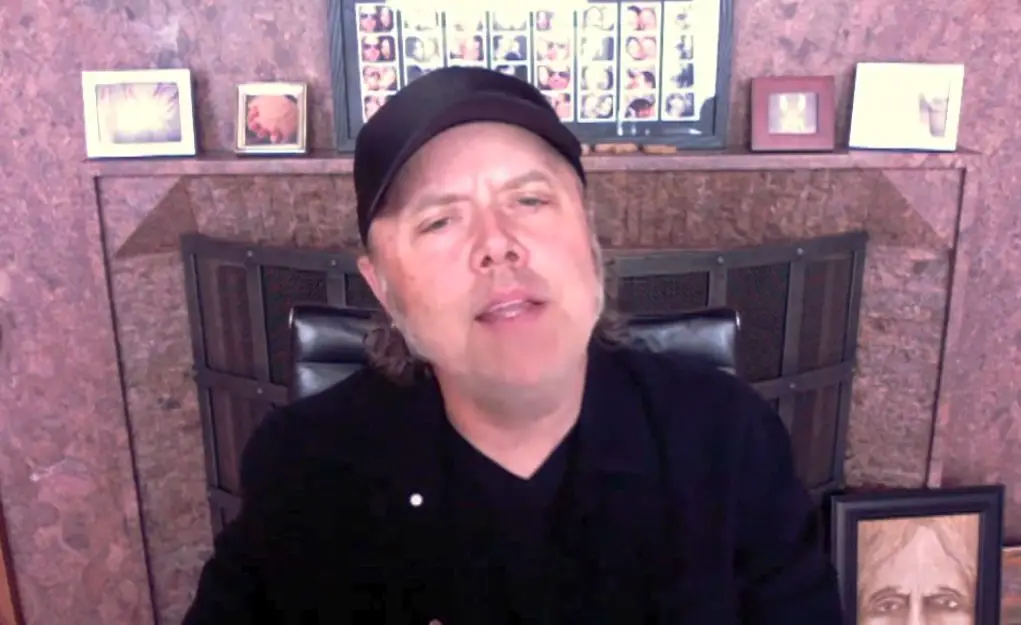 During a recent appearance on Tanya's Table Podcast, METALLICA drummer Lars Ulrich talked about tennis, which he pursued at an early age before dedicating his life to music.
When asked how old was he when he moved in U.S. from Denmark, Lars responded: "I was 17. I came over in 1980. I grew up in Copenhagen, Denmark, and my dad was a tennis player, and spent a lot of the '60s and the '70s traveling a lot in the United States.
"So I spent quite a bit of time with him on the road here, and when I started going to school when I was 16 or 17, I encouraged my mom and my dad to find my idea of moving to Southern California," he continued. "We landed in Newport Beach in the fall of 1980 when I was 17, and obviously, that was a pretty significantly different world from what I grew up with, still under the false impression at the time that I could follow my father's footsteps and play tennis, and maybe take it to a professional level.
"In Denmark, which is a very small country, I was playing at different levels and ages, but when I came to Newport Beach, I was not even in the Top 10 in the street where I was living in."
"There was a lot of competition," Lars added. "Where I grew up, tennis was an old-school gentlemen's sport. Social people get together and play tennis, have a couple of beers — it was that kind of thing. But at that time in America, it was very competitive, and a lot of parents, maybe middle-class parents, pushed their kids into tennis to achieve economic success."